The most expensive Toyota ever
May 31, 2013
Loading...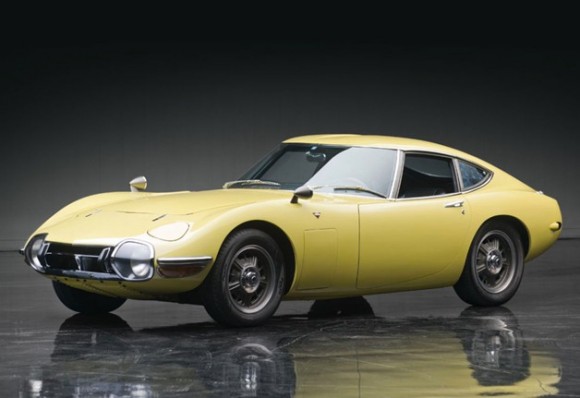 Actually, this gorgeous 1967 Toyota 2000GT has set the record for most expensive Asian car ever sold. It sold at auction in the States for an eye watering $1.44 million NZ dollars.
There's no doubting the beauty of the 2000GT. It was clearly inspired by the equally stunning E-Type Jaguar. It had a 2 litre, 150hp, 6 cylinder engine and a 5 speed manual gearbox and could hit 215kph. So it's pretty sexy, and fast (for 1967), but why so expensive at auction? Well nothing drives the bidding more than rarity and desirability. Toyota only made 351 2000Gts and only 62 of those were left hookers, which is important in the American market. It is widely regarded as Japan's first supercar and this one is you'll be pleased to know, immaculate, too.
If you were thinking money was tight out there then you should think again. Apparently some people still have stacks of the stuff as the last time this exact used car sold was in 2011 and it reached just $NZ800000 then.
And a couple of interesting facts: The Toyota 2000GT was actually made by Yamaha, and a specially made convertible version was driven by James Bond in You Only Live Twice.
Leave a Comment
Please login to comment