Farewell Ford Falcon
May 24, 2013
Loading...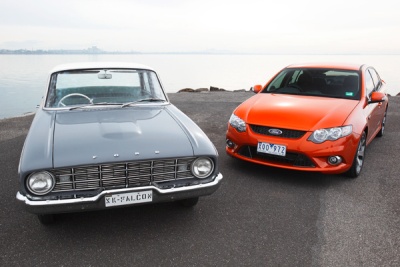 With the Ford Motor Company announcing yesterday that it would close its Australian manufacturing facilities in 2016, it signalled an end to an Australian icon, the Falcon.
It doesn't come as a huge surprise when you look at Falcon sales figures that have fallen by nearly 75% since 2002 – the writing has been on the wall for a while now. Ford's Australian division lost $AU600 million over the last five years and things haven't been looking up. High petrol prices may have seen many moving to smaller cars but the Falcon based Territory has continued to sell quite well. It's unclear as yet what will happen to the Territory.
The Australian V8 Supercar championship's decision to allow other manufactures into the competition looks to be a good one, too. But it just won't feel the same without the Falcon.
The question is will the Falcon's demise save the Commodore from ultimate extinction? Holden has just announced a new Commodore, the VF, with a simplified line-up (no Omega or Berlina) with familiar engines and transmissions but a bunch of high tech additions. There will be nothing smaller than a V6 engine so they will be hoping enough buyers still fancy the big motors. But will Falcon drivers make the switch?
In next month's addition of The Good Oil we'll look back at some of the great Falcons.
Leave a Comment
Please login to comment