Bargain Buy – 27th May 2013
May 27, 2013
Loading...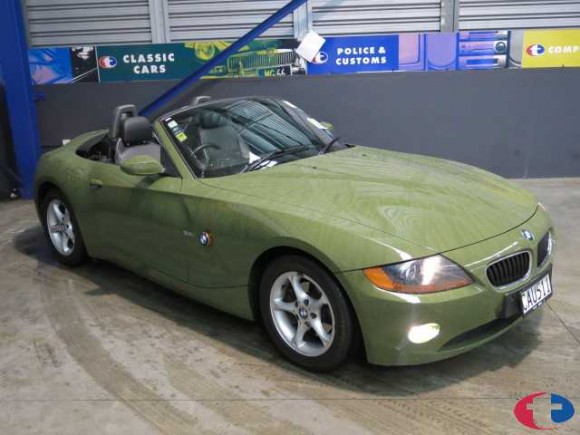 BMW Z4 Roadster
At first I thought this BMW Z4 was ex-Army vehicle but then I doubted the Army had the budget for combat sports convertible cars, or indeed a use. With a little digging I uncovered that this was an official BMW Z4 colour known as urban green. There must've been a glitch in the software that analysed the market research data at BMW HQ because I doubt any BMW buyers were asking for a camouflage convertible. Surely the point of a two seat sports cabriolet is to be seen and admired.
Putting the colour to one side, this car looks to be good buying. Strangely, winter is a good time to buy a convertible. Being a summer car, not many people buy them in winter which means less competition for the canny winter buyer. Summer is always just around the corner.
This 2004 Z4 was sold new in NZ, has travelled just 45,000kms and has an auction estimate of just $15,000 – $16,000. It's crying out to be turned into a stealth roadster. Imagine black wheels, a proper camouflage paint job and machine guns behind the front grill. It'll be the toughest Z4 in New Zealand.
This Z4 tank is being auctioned at Turners Cars Wellington this Wednesday at 12:30pm.
Leave a Comment
Please login to comment