Car of the week – 20 May 2013
May 20, 2013
Loading...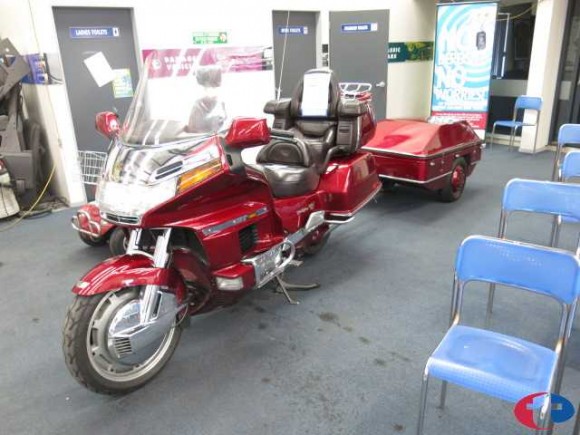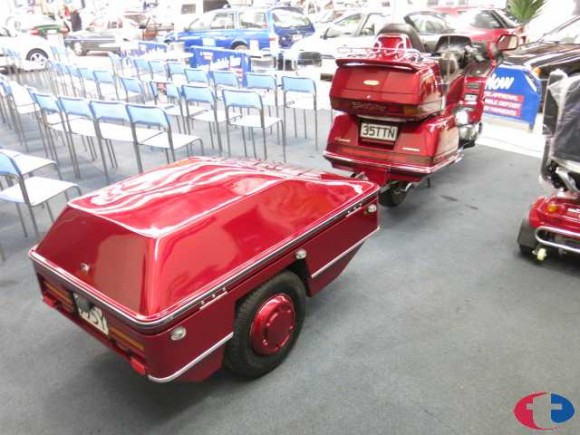 1994 Honda Goldwing Aspencade Anniversary model
OK, so it's not a car, but counting the trailer it does have four wheels. It's also as big as a car, is more powerful than many cars, and also more comfortable.
The Honda Goldwing is a luxury touring bike, a big comfy couch on wheels. It's wind in your hair motoring whilst also being easy on the bum motoring. The Goldwing is an American built bike with over one million rolling off the assembly line. This particular example has a six cylinder 1.5l engine, a reverse gear, foot warmers, quality stereo, cruise control…basically more than fruit than most cars. This one comes with two helmets that have an intercom fitted so you can chat with each other while cruising the countryside.
But if there's one thing even the most luxurious of motorcycles lack it's storage. So this one has a custom built trailer that's big enough for enough for a luxury two month getaway for two.
This is such a comfortable bike you'll probably run out of NZ roads to travel before you get sick of riding it. I guess you just start over again in that case.
The big Honda is at Turners Tauranga but is being auctioned in Auckland as part of the national motorcycle auction this Wednesday.
Leave a Comment
Please login to comment