Bargain Buy 24th June 2013
Jun 24, 2013
Loading...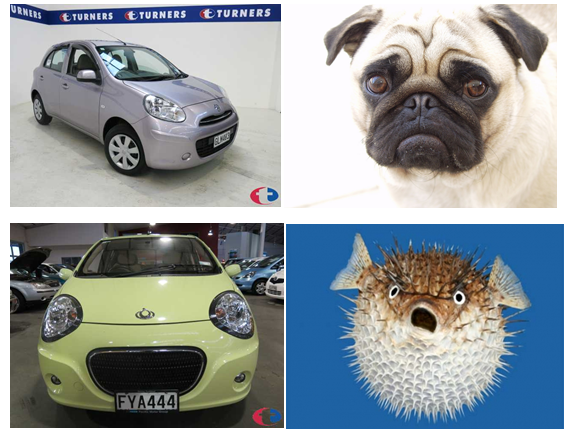 Sad Puppy, Crazy Fish
Imagine if going to the buy a car was like going to the SPCA to get a rescue dog or the pet shop to buy a new companion? You go with the intention of choosing a Labrador or a Border Collie and come away with Shitzu/pekanese cross puppy because the kids, and you, found it adorable and eager to please. Or you come away with a strange looking fish because you were drunk. Well, what might happen is you'd end up with one of the above "beauties".
So you've come to auction looking for a solid deal on a Commodore or a Mondeo but you just can't stop yourself being drawn to the Nissan March. It looks like it'll cry if you walk away and if you don't buy it maybe it'll end up with an owner that leaves it out on the street, unprotected. Also, at an auction estimate of $11,000 – $12,500 for a 2011 model with only 7000km on the clock it's also attractive from an economic point of view. You'll go everywhere together and the three kids will fit in the back and be perfectly happy.
Of course if you turned up to the auction drunk or sleep deprived then you might find yourself drawn to the bewildered look of the Geely LC GT. It would look great in the driveway and always remind you of that Chemical Brothers video you've always loved. Waking up the next day and seeing it parked outside might intensify your hangover but you'll be comforted by the price you paid – somewhere between $6000 -$7000 for a 2011 that's travelled just 11,000km. It could be worse.
The Nissan is being auction at Turners Cars Dunedin tomorrow and the Geely is at Turners Cars Whangarei, also tomorrow.
Leave a Comment
Please login to comment