Auckland to Wellington in style for $7.80
Jul 12, 2013
Loading...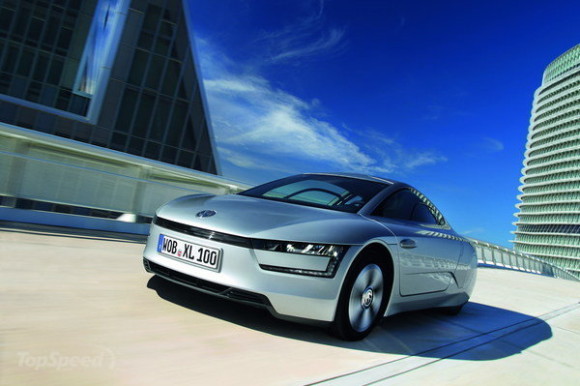 We wrote about the Volkwagen XL1 in the Good Oil car blog a couple of years ago when it was a concept car. The idea was to have a car that could achieve a fuel consumption of one litre per 100kms. As it turns out the XL1 has got that figure down to 0.9l per 100km or 261 mpg. So a trip to Wellington from Auckland will cost around $7.80 in diesel.
Understandably you're thinking 'surely it'll be slow and the trip will take forever' but VW have sorted that, too. The 800cc turbo diesel engine puts out 48bhp and an electric motor adds another 27bhp. Put this through Volkswagen's clever 7 speed DSG gearbox and you get a 0 – 100km/h time of 12.7 seconds and a top speed of 160km/h. Not blisteringly fast but fast enough.
If that wasn't enough then the styling clinches it. Compared to a Nissan Leaf or a Toyota Prius the XL1 is really quite gorgeous. Actually, compared to most cars it looks pretty damn nice. It is made of carbon fibre, seats two adults with some luggage space, and has rather cool gull wing doors.
It's not all good though; XL1 production is limited to just 250 left hand drive units initially. And we can only speculate on the price, as it is yet to be announced, but it'll be expensive. Only drivers who can actually afford high fuel prices will be able to afford the most liquid fuel efficient car on the market. Typical.
Click here for a quick video sample of the XL1.
Leave a Comment
Please login to comment