Bargain Buy of the Week – February 11th 2013
Feb 11, 2013
Loading...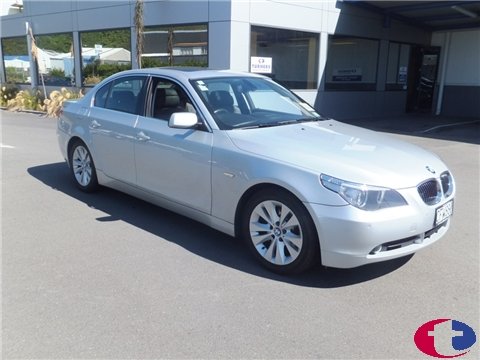 2004 BMW 545i
This executive E60 BMW is a lot of flash for not much cash. It's the 4.4l V8 version, loaded with all the extras. The performance M5 aside, the 545i was the top of the range 5 series in 2004. It's powerful, with 333hp on tap, and comfortable – a bit like sitting in a high class hotel wine bar.
The 5 series Beemer is a favourite of CEOs and company directors. Big enough and flash enough to say 'this company is doing pretty well' but not so big and flash that it gets up the noses of underpaid staff. But while this car still screams 'successful upper-management' its price tag puts it in reach of an average Camry buyer. The auction estimate is just $14500 – $16000. The image of overpaid company overlord has never been so affordable. The auction for this car takes place on Thursday at Turners Wellington.
Take a punt and let us know how you get on.
Leave a Comment
Please login to comment