Bargain Buy of the Week– 4th February 2013
Feb 4, 2013
Loading...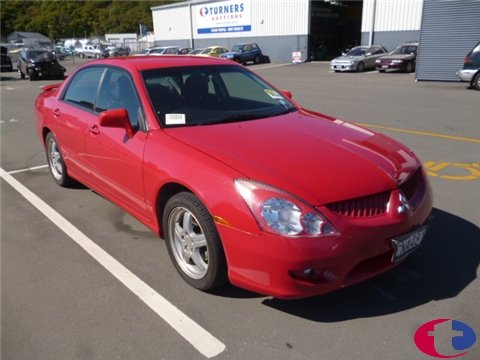 2005 Mitsubishi Diamante ES and VR-X
Ok, so the humble Mitsubishi Diamante may not be the sexiest car on offer at Turners but when it comes to value for money they're hard to ignore, especially if you're after a large, family car. Take these two examples that are being auctioned this week.
The green ES car is the bog standard model, so bland that you'll lose it in the carpark every time you go shopping. But it's a 2005, has only 132,000kms on the clock, has cruise control and A/C and a smooth 3.5l V6 engine. All this with an auction estimate of just $2500 – $3500 – less than half the price of the equivalent billy basic Commodore Exec. It's being auctioned at Palmerston North this Thursday.
And then there's the harder to lose, red 2005 VR-X model. It's sportier than the standard car coming with alloys, spoilers, bigger exhaust, stiffer suspension and a little more horsepower. It has only travelled 119,000kms and has an auction estimate of a mere $4500-$5500. That's less than half the price of a 2005 Holden Commodore SV6. It's being auctioned at Turners Cars Napier this Thursday
With the changes to the WOF system you'll only need to visit the testing station once a year for the next five years. Not the most glamorous bargain buy I've featured but quite possibly the most sensible.
Leave a Comment
Please login to comment