Financial crisis? What financial crisis?
Aug 23, 2013
Loading...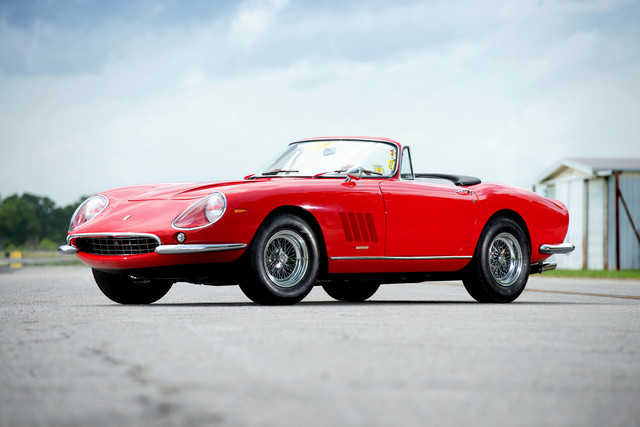 Last week a 1967 Ferrari 275 sold at an American auction for $34 million NZ dollars to set a new record price for a non-race car. This particular Ferrari was one of only ten built for a car dealer in America and were known as the 275 GTB/4 N.A.R.T (North American Racing Team). So they are very rare and obviously valuable. But didn't the world just go through a financial meltdown?
Here's the thing, in 2005, prior to the global financial crisis, the very first of the ten cars in question was sold. Chassis number 09437 was a car successfully raced by the all female racing team of Denise McLuggage and Pinkie Rollo and then driven by Faye Dunaway in the Thomas Crown Affair film. And then it was sold at auction in 2005 for $US3.9 million. Since then the global economy went down the toilet but the price of one of these Ferraris rose by 605%. And it's not just rare Ferraris making the big money. While the number of classic cars sold at these auctions is down, the prices for the ones that do sell is well up. And the ones that aren't selling are the lower value collectibles. So the serious (or richest) collectors seem to have deeper pockets than ever before. So a global economic disaster seems to have been very kind to some people.
On a positive note, the owners of the record breaking Ferrari (their father bought it new) have said that all proceeds will be donated to charity.
And on another note, if you've ever thought about investing in a car then most people would say you're mad. However the retail price on this Ferrari in 1967 was $15,000 and the dealer at the time later recounted how disastrous the car sales were with most selling well below the list price. So if you pick a limited edition that sells very poorly then maybe, just maybe…
Leave a Comment
Please login to comment