Rear ended Roller – January 17th 2013
Jan 17, 2013
Loading...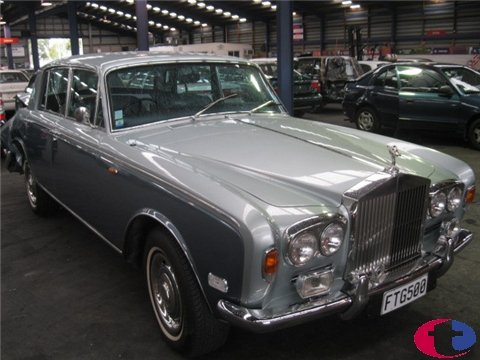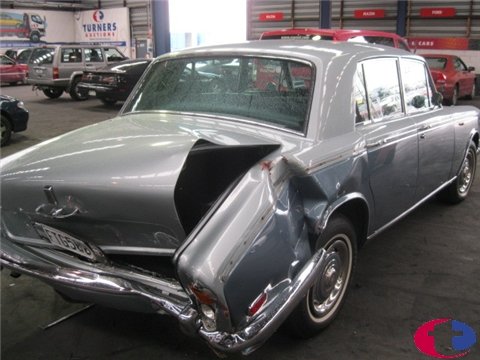 Every now and again we see something interesting arrive at the Damaged vehicle auction at Turners. Often it's an exotic car with a story to tell. This Rolls Royce falls squarely into that category. Unfortunately we don't often get the story so we have to guess.
So imagine this 1973 Rolls Royce Silver Shadow was involved in a fight. Clearly another car has attacked it from behind. The damage is bad but in the words of all great street fighters – you should see the other car.
To be honest, we don't know how this damage occurred but assuming another driver is responsible then he/she will still be feeling it today – physically and, quite possibly, financially. Meanwhile, the driver of the Roller probably didn't spill a drop of his Martini. There are many words to describe a Rolls Royce but tinny isn't one of them.
'Expensive' is a word you associate with Rolls Royce. I'm not sure what this car would've cost new but probably the equivalent of a couple Ponsonby houses in the day. Today the repair bill will be beyond the worth of the car. Sadly, this old Roller will be stripped for parts, parts that could keep another old Roller alive.
The car will be auctioned at Turners damaged vehicles on 24th January
Leave a Comment
Please login to comment