Bargain Buy of the Week – 14th January 2013
Jan 14, 2013
Loading...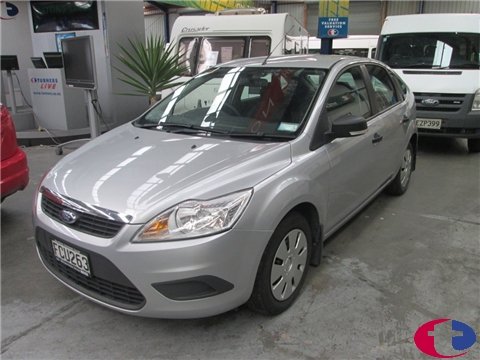 2009 Ford Focus
Why a Ford Focus you say? The Focus is a popular used car in NZ but nowhere near as popular as the Toyota. So surely they are not as good as a Corolla? Wrong!
The Ford Focus surpassed the Corolla to become the world's biggest selling car in 2012 and you don't do that without being a good car. In fact the Focus is a very good car and it could be argued that it is, in many ways, better than the Corolla. It's a great drivers' car and is one of the more stylish cars in its category.
But what makes it an our bargain among other cars for sale in NZ? Well let's take this 2009, 1.6l example. It's done just under 100,000kms, is automatic, one owner and in a desirable colour. The auction estimate is $9900 – $10900 which is roughly around $3000 less than an equivalent Corolla GX. That's quite a difference. And if you think that you'll be punished on the resale value then you needn't worry – 2003 model Focus' are still fetching upwards of $6k with kilometres around the 130,000 mark. The Focus is destined to be a popular car for a very long time. The auction for this car takes place on Wednesday at the Tauranga branch.
Leave a Comment
Please login to comment