Show us your wheels
Nov 1, 2012
Loading...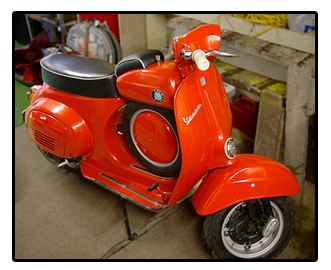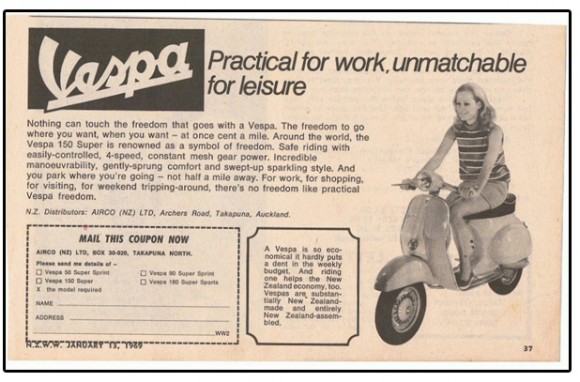 Do you have a cool, unusual, exotic, rare or fast set of wheels? Send us some photos and details of why you like it or what you've done to it and some of its history and we'll pick one each month to feature in The Good Oil.
We'll kick things off with a something a bit different from a very sophisticated Good Oil reader in Napier.
Being a Vespa it is, of course, an Italian stallion. This model, the Super Sprint 90 or SS90, is a very rare beast indeed and highly prized by collectors around the world, often fetching many thousands of dollars.
The SS90 was Vespa's crack at building a lightweight sports scooter in the late 60s. It had raked handle-bars and a narrower leg-shield for aerodynamics. It was pretty quick for its size and was a successful racer, but with a price tag up there with its bigger, more powerful machines, it didn't sell very well. Only around 5000 were made and a large number found their way to NZ where they were assembled in Takapuna and sold to Kiwis (see the 1969 NZ Womans' Weekly ad above). It would seem that NZ was a good place to send your excess stock back in the day.
This particular 1968 example is a NZ assembled scooter with added dummy tank and spare wheel which weren't fitted to the NZ scooters. Gorgeous!
Leave a Comment
Please login to comment