Good buy of the week
Nov 7, 2012
Loading...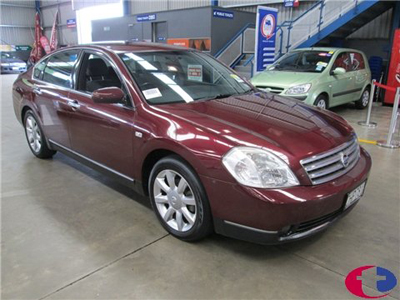 I remember this model Nissan Maxima getting launched in New Zealand. It happened at Turners Auctions in Auckland and there was dry ice, a lighting show that Radiohead would have been proud of, and music; rousing, loud and triumphant, although I can't remember what the tune was. I was given the honour of driving the only Maxima in NZ (it had been freighted in from Australia) onto the slowly rotating turntable, and I'm so glad I didn't misjudge the ramp through all the dry ice and strobe lights.
I later had one as a company car and while not exactly spectacular it was a nice car with bags of power, reasonable handling and a comfy ride. And I always thought they looked alright, too.
What's attractive about the Maxima today is the value for money you get. This car is a 2004 model with a touch over 100,000 clicks on the clock and is being auctioned next week at the North Shore branch. With an estimate of just $4000 – $5000 it's my good buy of the week.
Leave a Comment
Please login to comment