Good Buy of the Week – 26th November 2012
Nov 26, 2012
Loading...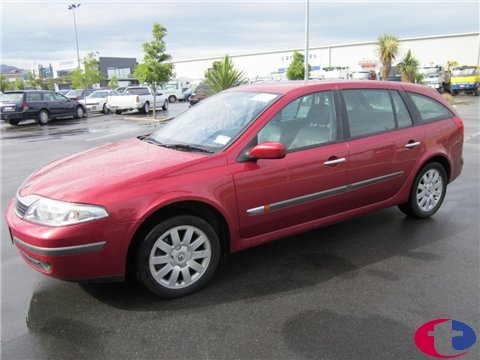 2002 Renault Laguna
There seems to be a trend forming here. For the second week in a row the bargain buy is a Renault which probably says much about the popularity (or lack of) of the famous French marque.
But let's not forget that Renault have been very successful in Formula One and have made some pretty memorable road cars like the 2CV, the Renault 5 Turbo and the Gordini tuned race specials.
However, the best selling Renault in Europe, along with the Clio, is the Laguna and it's one of these that I spotted coming up for auction at Turners Christchurch this Thursday. I wouldn't normally single out a Laguna as a car of interest. They are a very nice executive class wagon with a smooth V6 and leather upholstery but they are hardly in the same class as a 5 series BMW or an E-class Merc. What caught my eye with this car was the price. The price guide is just $1450 – $2450. Try finding an equivalent Merc or Beemer wagon for that money.
This car is a 2002 NZ new example that's racked up 187,000km. The current owner has had it for 5 years and it actually looks pretty tasty, too.
Leave a Comment
Please login to comment