Good buy of the week – 19th November 2012
Nov 19, 2012
Loading...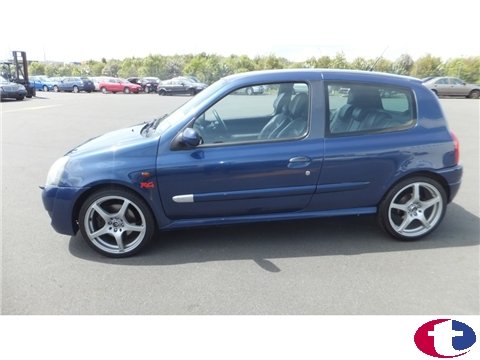 I don't want to make this a weekly blog about the cars of my past but I couldn't help writing about this little beauty, the mighty Renault Clio Sport RS; one of the all-time great hot hatches.
As I alluded to, I had one of these as a company car a few years ago and it was one of my favourite cars, ever. OK, it looks like a standard Clio hatch that you see elderly people in France driving to the patisserie, but this is definitely a wolf dressed in shopping basket clothing.
This is the mark 2 Clio RS and comes with a very healthy 172BHP driving the front wheels. It is very nimble, handles and corners superbly but is comfortable to drive around town. And it's this last point that's so important. When you own a car to drive on a daily basis the novelty of a race car like ride and an exhaust that annoys the neighbours wears off pretty quick. The Clio RS, on the other hand, feels and sounds quite sophisticated compared to many other hot hatches. You also get ABS, 4 airbags and partial leather upholstery.
Then there's the price. You won't get more fun, driving pleasure and thrilling performance for less money than this. Auction estimate is just $4500 – $5200. Bargain! Auction is in Hamilton on Thursday at 11am
Here's an advert for the Mark 1.
Leave a Comment
Please login to comment