Good buy of the week – 15th November 2012
Nov 15, 2012
Loading...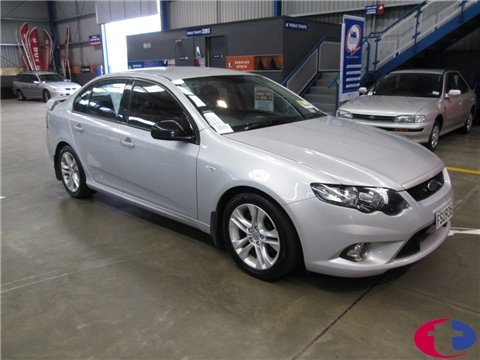 2011 Ford Falcon FG XR6
With petrol prices and a slow economy prompting car buyers to buy smaller, more fuel efficient cars, the humble Falcon XR6 appears to have lost some of its mojo in recent years. So much so that cars like this one are becoming a real bargain. Based on last month's sales data these ex-rental XR6s are selling for around $23,000 at auction with around 60,000km on the clock. That's good buying for a one year old car that has a new RRP of over $50,000. Looking back to April 2010, when the first FG XR6s were arriving at auction, a similar one year old car was selling for $30,000. By comparison Holden's equivalent Commodore VE SV6 series 2 is fetching $4000 – $5000 more based on last month's figures but in April 2010 they were fetching slightly less than the Falcon. To be fair, the FG Falcon was still a new model basking in the glow of a new model's honeymoon period.
The fact is these bigger cars are becoming less desirable to used car buyers. But unless you downsize to a Corolla or a Hyundai I30 then the fuel savings aren't going to be huge. Based on the Fuelsaver figures the Falcon has a yearly running cost of $2770 which is only $310 a year (or $6 a week) more than a 2.4 Toyota Camry GL.
Leave a Comment
Please login to comment