FJ Fire Truck
Nov 17, 2022
Loading...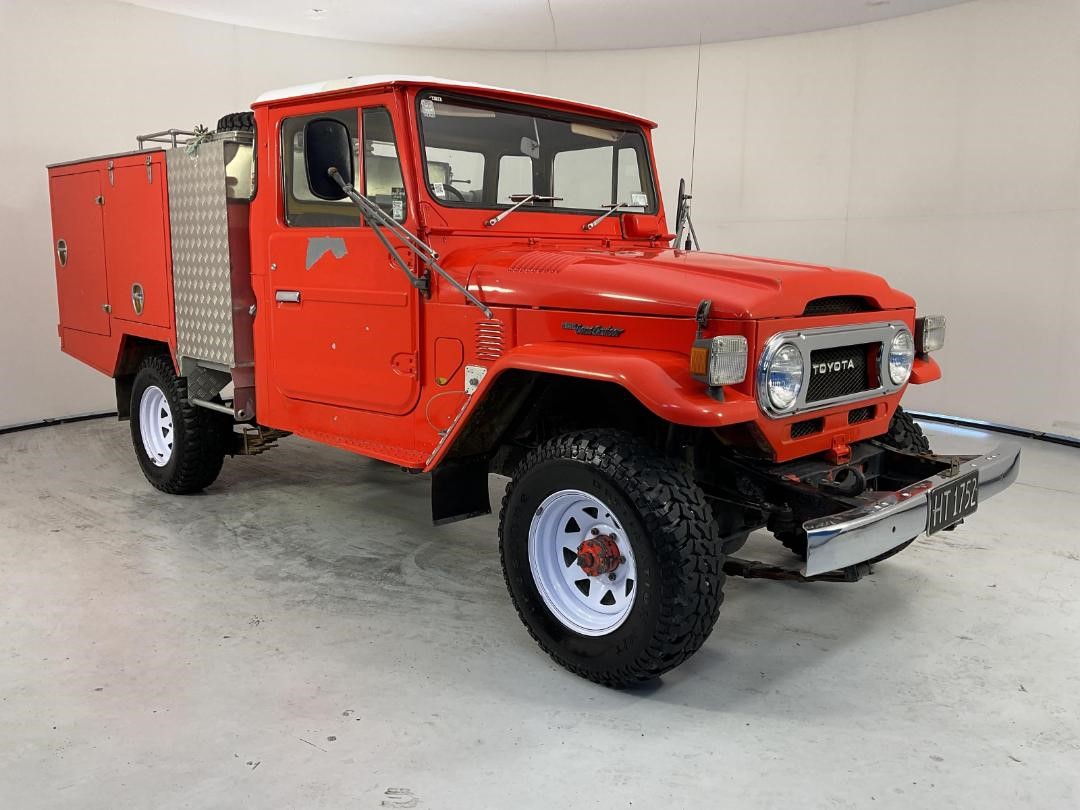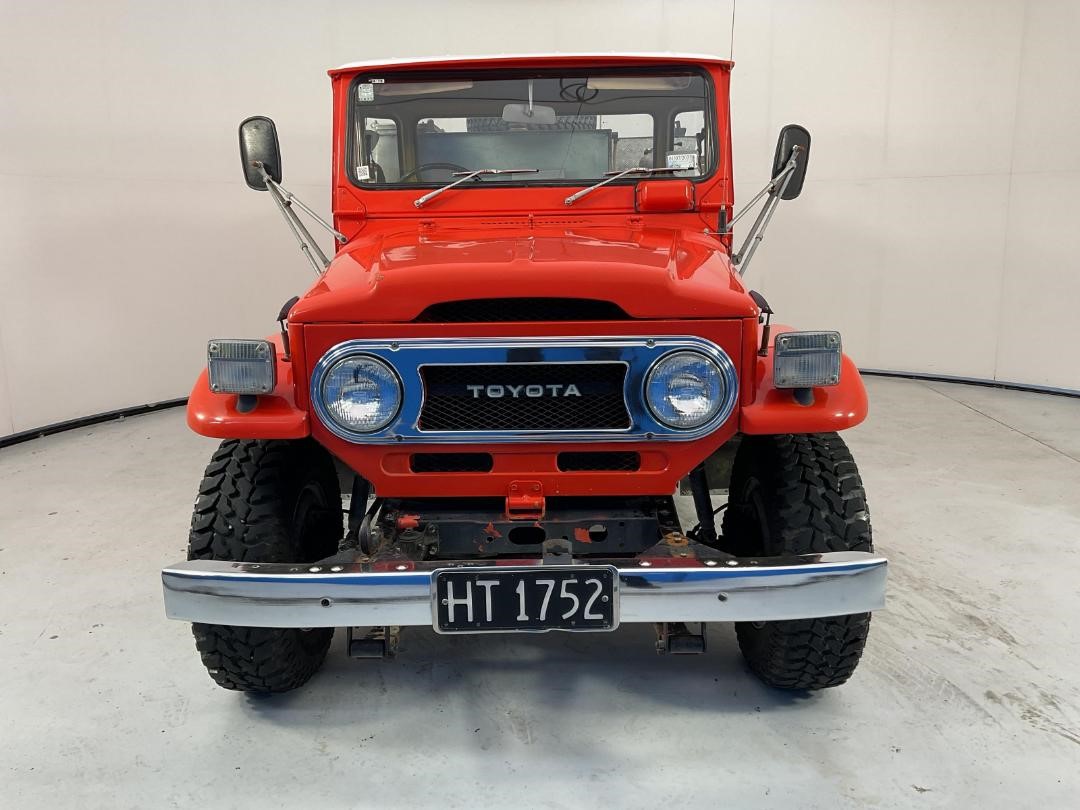 Toyota J series Landcruiser prices have become wince inducing in recent times, possibly because good, rust free examples are hard to find and restoration costs are frightening. So when an incredibly low mileage one shows up dressed as a fire engine it's time to put on your brave pants and bid like a boss. Read on...
If you want tough then the Toyota FJ45 Landcruiser is tough. If you want comfort, air conditioning, heated seats, power steering, ABS, air bags, carpet, Bose Stereo and cup holders then you should look away now. This Toyota Landcruiser was designed to deal with rugged terrain in harsh climates. It wasn't designed to keep you comfy.
So here's a rare chance to buy a really tidy looking example of these iconic offroaders with very low kilometres. Although they were built to last they've usually lived hard lives and rust was a big problem. So despite huge numbers being made, relatively few survive today and those that do are treasured. This 1976FJ45 has been a servant of the NZ Fire Brigade and appears to have been used sparingly. The 5 digit odometer shows just 27,500kms and it's entirely possible that is its true mileage. It has had an external colour change (there's only one colour for a fire engine) with the original colour being the iconic mustard yellow. Here are some photos of it during service.
Keep it as a fire appliance or revert back to original, you decide, but don't let it slip by if it's what you're looking for as they don't come around often. More details here. Auction coming soon.
Leave a Comment
Please login to comment