Pedigree Cat for Moggy Money
Jan 27, 2022
Loading...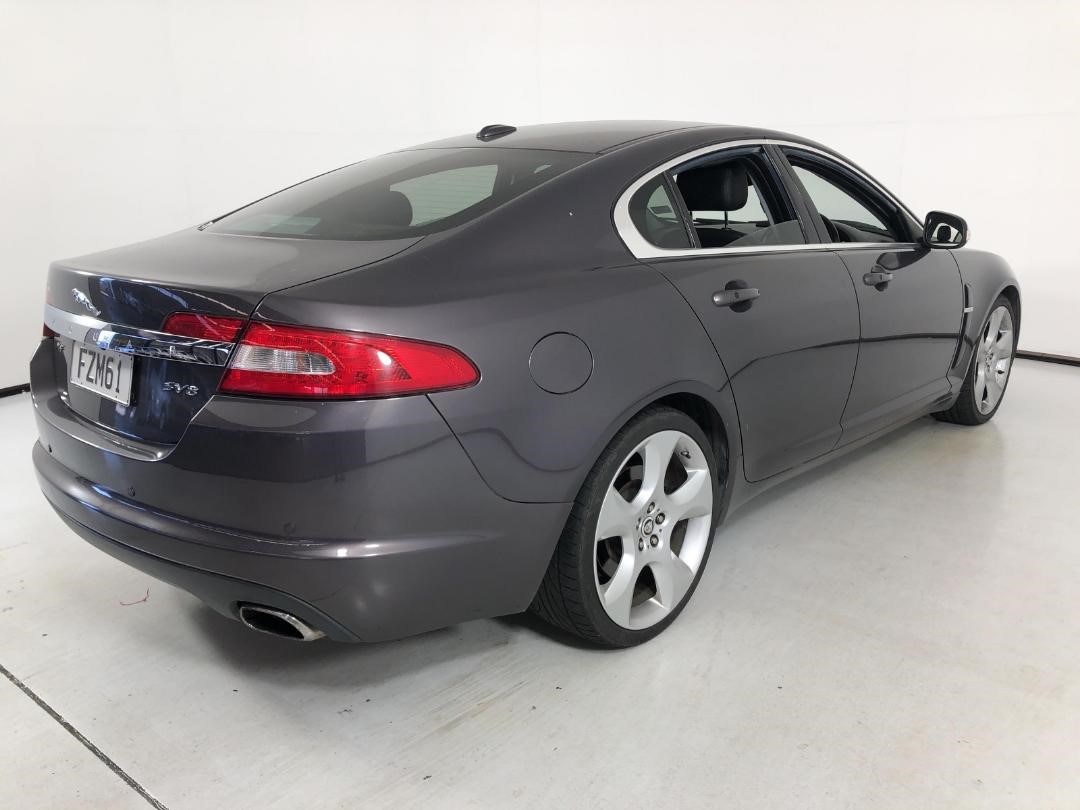 This Jaguar XF-SV8 is a pedigree cat for moggy money but your neighbours won't know, all they'll see is you driving a Jag and assume you've moved up in the world. It also has a herd of very well trained horses and a supercharged V8 under the bonnet so it has sharp claws when needed, too. Read on...
Once upon a time you had to be a wealthy business person, a politician or a head of State to afford the luxury of wafting around in a Jaguar. But come next Thursday morning you could be lording about in this late model luxury feline with low mileage without breaking the bank. How can that be?
Jaguar makes some very fine cars but their reputation for being a bit stuffy, conservative and expensive to run has stuck with them meaning used ones can sometimes be picked up for less than they should be worth. But is that fair? The XF model breaks away from old XJ sedan design that can only be driven by 60+ year old men. It's actually a very modern and aggressive looking car that has attracted younger drivers into the fold. And the XF also has strong reliability ratings from owners and is not the money pit some people might imagine.
This car has the velvet hammer 4.2L supercharged, 420hp V8 engine under the bonnet providing the power to launch the Jag from a standstill to 100kph in 5.1 seconds. The interior is classy and comfortable and, as you'd expect, and is full of luxury and safety kit to make your life just that much better.
So it looks sharp, is fast, has plenty of satisfied owners around the world and has that cache you get from a Jaguar that you don't get in the all-too-common BMW 5 series.
This 2009 Jaguar XF-SV8has travelled just 71,000 miles and the auction estimate is a mere $11900-$12900. You'll look like the cat that got the cream when you pull into your driveway. More details here.
Leave a Comment
Please login to comment