The Purple Petrol Eater
May 13, 2021
Loading...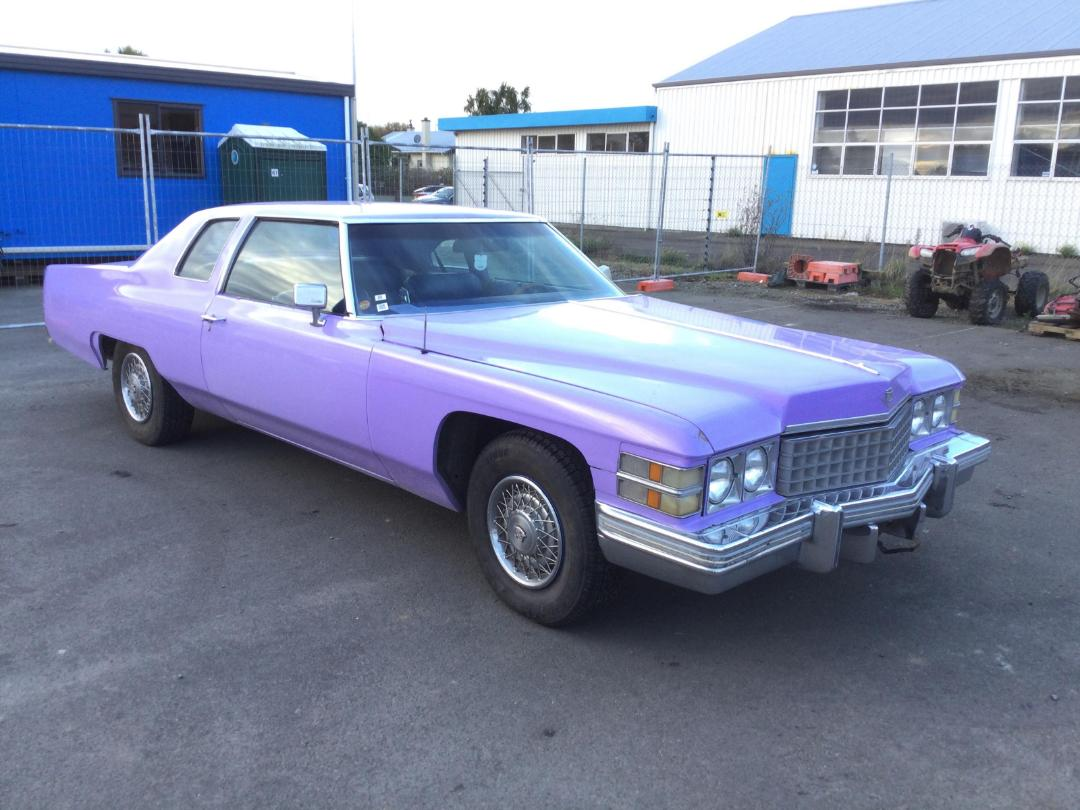 Have you ever got your butt too close to the fire while trying to warm up on a cold winter evening? Well this 1974 Cadillac knows how you feel. In this case it was parked up against a house that burned down...along with the keys. But all was not lost and this very distinct piece of Americana should live to drive another day. Will it be you behind the wheel?
It may be as American as a fight in a Walmart car park but this Caddy Coupe DeVille has spent 42 of its 47 years in New Zealand meaning it's now as Kiwi as a fight over the last steak 'n cheese pie at a BP servo.
The Cadillac Coupe De Ville wasn't built for speed – 0-100kph took an age – nor was it built for efficiency, chugging down 16 litres of Texas tea for every 100kms travelled. And let's face it the old Caddy was no oil painting either. The reason you bought a De Ville was the prestige and the comfort. Wafting along the freeway propelled by the massive V8 gave the driver a sense of power. Conversely, if you were a trunk passenger and the driver's name was Fat Tony then you sensed a complete lack of power, Capiche?
With no keys to this car its mechanical condition is unknown. The owner has stated that the transmission has a fault and obviously there's some fire damage to the rear resulting in melted lights, chrome and paint damage. It's clearly a project and possibly a chance to change the colour back to something a mafia soldier would be seen dead in. But that's all for the new owner to decide.
So will you be the next owner? The Car is located at Turners Palmerston North and bidding opens online on 15th May and closes on 22nd May. More details here.
Leave a Comment
Please login to comment