Nineties Nuggets
Jan 24, 2020

The 1990s was the decade of Grunge, Clinton, Blair and Bolger, the beginning of the rise of the internet and the movie Titanic. But for many Generation Y readers it will also be looked back on as a golden age of motoring. The oldest cars from the nineties are turning 30 this year, so are some of these cars ripe for a classic revival? History would suggest so.
Mazda MX5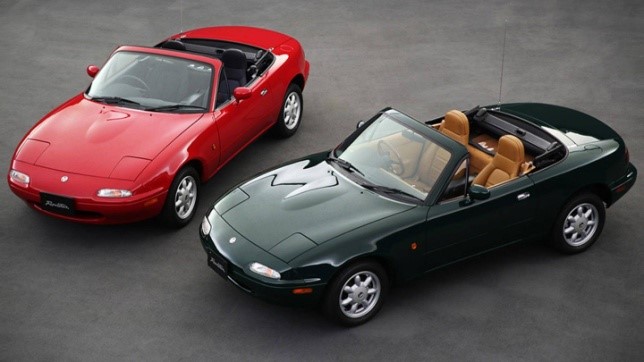 Whilst it hit the showrooms in 1989 the first generation MX5 is quintessentially 1990s and cheap as chips to buy today. It may seem like a stretch to think that one of these will be worth a small fortune one day but remember the Ford MkII Escort Sport or the HQ Holden were once a throwaway car.
For: Wonderful to drive, classic good looks, reliable and tough. And even the very best examples are affordable today.
Against: Nothing except, ironically, its great reliability and ruggedness which means many have survived keeping supply high.
Holden Commodore SS or Ford Falcon XR8

Aussie V8s from the 90s have been largely ignored for a while now. Unless they are a limited edition model they've been unceremoniously forgotten. If it wasn't for rising fossil fuel prices and a move away from bigger engines it would seem that either of these cars would be a sure bet for classic status with price tags to match. It's a punt that's maybe worth taking and prices will never be cheaper.
For: It's a V8 mate
Against: It's a V8
BMW E36 M3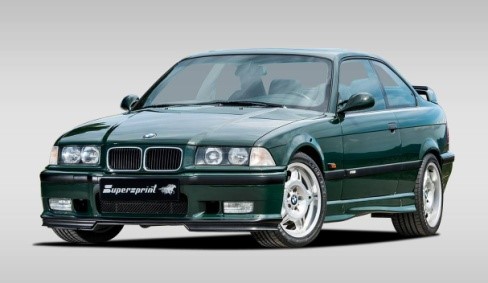 With original E30 M3 prices heading off into outer space the E36 version, with its angular styling that's getting more attractive by the year, is well worth exploring.
Pinky Lai's E36 design was in production from 1990 until 1999 making it the very definition of a nineties car. The M3 coupe was the pinnacle with its normally aspirated inline six kicking out over 300hp by the end. Today they are about a quarter of the value of the earlier E30 so you have to think their star will be on the rise.
For: Handsome, fast and exclusive
Against: They look fast standing still, which is what could frequently happen if poorly maintained.
Toyota Corolla GT-i 16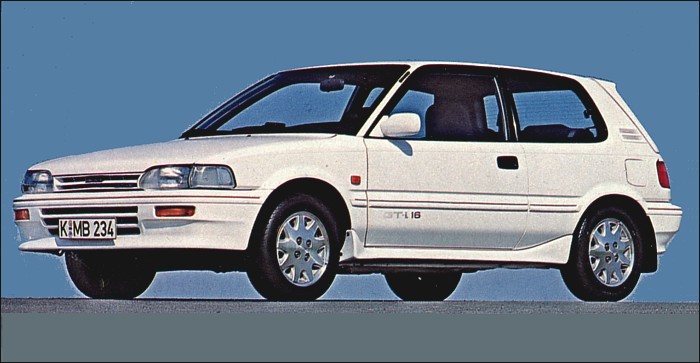 It's everything older classic car nuts called Barry hate about the encroachment of time on their beloved hobby. How can something from the nineties be a classic? The nineties were just, like, yesterday, it seems. It's front wheel drive with a transverse mounted engine with plastic bumpers!
Time flies and before you know it the humble Corolla from 30 years ago is now a classic, and so it should be. It's the limited sporty edition of the incredibly popular shopping basket spec version, just like the original Golf GTi and Peugeot 205 GTi. The twin cam 4A-GE 16 valve engine is a classic in its own right and the whole package comes with the legendary Toyota reliability. It's a dead set collectible of tomorrow if not already.
For: Fast, fun and a bit understated
Against: Finding one that hasn't been modified and thrashed will be the biggest challenge.
Subaru WRX STI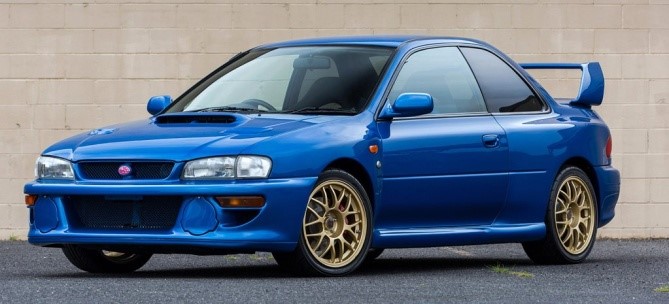 The Subaru WRX STI fits the bill of nineties classic. It's got a solid motorsport pedigree, it's fast and it looks good. The STI (Subaru Tecnica International) version was more powerful and had pink badges and the STI RA was a stripped out version with a close ratio gearbox. The ultimate 90s version is the 22B but good luck finding one of those.
Prices have been flat for years but you have to think classic status is just around the corner. But like many performance cars, finding one that hasn't been punished by over enthusiastic drivers and/or modified to within an inch of its life is going to be tricky.
For: Fast, iconic and with great competition heritage.
Against: Boy racer image has tarnished its reputation.
That is just a handful of examples and there are plenty more that I'm sure you'll tell us about. But remember, the Mazda RX3, Escort Sport, HQ Monaro, Datsun 1600 and Mark 1 Golf GTI could once be bought for pocket change because most people couldn't predict their very rosy future. Don't be that person with endless stories about how you could've bought one for $500 back in the day, but didn't. Do it now.
Leave a Comment
Please login to comment