Christchurch Classic Auction
Oct 29, 2019
Loading...

It's that time again when lovers of old classics, exotics and sports-cars start digging down the back of the sofa looking for any loose change that can go towards purchasing their next dream car. Yes, the next Christchurch Classic auction takes place on November 2nd and the line-up is starting to look very tasty indeed. Here are three of my picks.
Caterham Superlight CSR260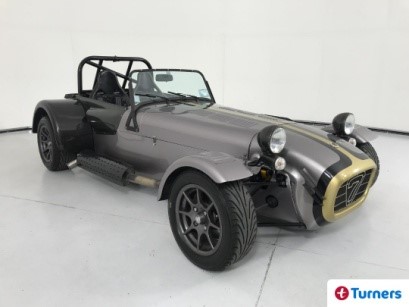 It may only have a four cylinder Ford engine* but the clue to this car's performance credentials are in the "Superlight" name. This Caterham's 575kg is less than half what a new Toyota Corolla weighs. *And that 2.3 Ford Duratec engine is tuned by Cosworth and develops 260hp. All this adds up to a car with go kart handling and a Supercar slaying 0-100kph time of just 3.1 seconds. You simply won't go faster for less money.
Fiat Bambina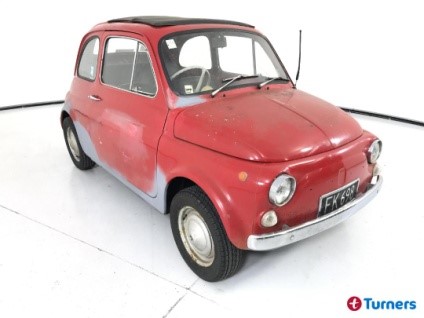 The only thing the wee Fiat and the Caterham share is a low weight. And the Fiat won't get to 100kph, ever. However, what the Bambina lacks in speed it more than makes up for in character. Long gone are the days when you could routinely buy a working Bambina for under $1000 and these days they are sought after all over the world. 6000 were assembled in NZ so everyone of a certain age has a Bambina story and mostly fond memories. This one needs its restoration completing but parts are easy and cheap to source locally. It's one of the greatest cars of all time and that's an indisputable fact!
Holden HQ Belmont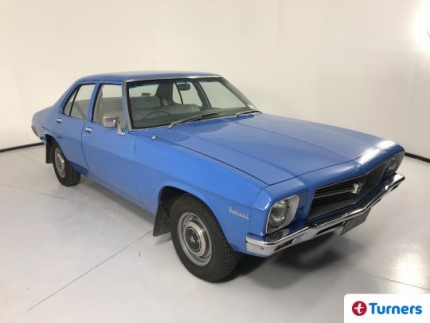 It's neither fast nor cute but the HQ Holden is part of New Zealand's motoring fabric. If the Caterham is a chilli loaded Vindaloo and the Fiat a Mediterranean salad then the HQ is steak and chips with a fried egg on the side (no sauce with the base model Belmont though). Nearly every family had one in the 70s at some point and these days they're about as classic as an AC/DC LP. This remarkable survivor is a rare sight these days so you'll need to dig really deep down the back of the sofa.
That's just three examples from a line up that's building nicely. Might be time to start making Christmas gift hints? See the catalogue here.
Leave a Comment
Please login to comment