A Smear Campaign Against Old Wipers
Nov 27, 2019
Loading...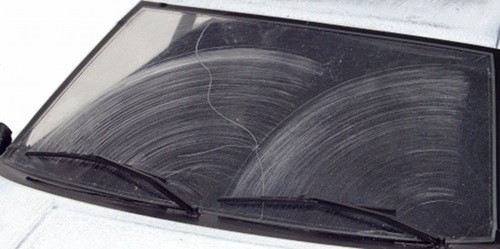 Recently I drove to Wellington from Napier and back again. On the way down the rain started in Featherston and never stopped until I got back to Napier. In Wellington it was torrential and the whole time, from the first wipe until the last, my wipers juddered noisily across the windscreen like a stick being dragged down a corrugated iron fence. With 150kms still to drive and with the sun below the horizon the rubber blades started to disintegrate leaving the metal parts to screech across the screen like a hyena with a guts ache. Could it be time for new blades?
I've said it before in The Good Oil that you should change your wiper blades every six months. If I took my own advice I'd be a genius. It transpires that my poor old wiper blades have been baking in unseasonably hot, dry weather just long enough to turn the once flexible rubber into something resembling a strip of beef jerky. Just as dried meat is an ineffective material for wiping the rain from a windscreen so is dried, perished rubber, which also tastes terrible.
So if, like me, you ignored my advice to change your wiper blades, now would be a good time to do so, especially with a punishing summer yet to hit us properly. A new pair of blades will cost you a few bucks and you might even be able to get one of the Super Cheap or Repco staff to fit them for you for free. If not then do it yourself, it's very easy. Trust me, driving at night in the rain with the equivalent of cured meat clearing the glass so you can see where you're going is stressful and dangerous. And let's face it, there's nothing more soothing as new wiper blades gliding across your screen on a wet night. Nothing.
Leave a Comment
Please login to comment