When Two Worlds Collide
May 21, 2019
Loading...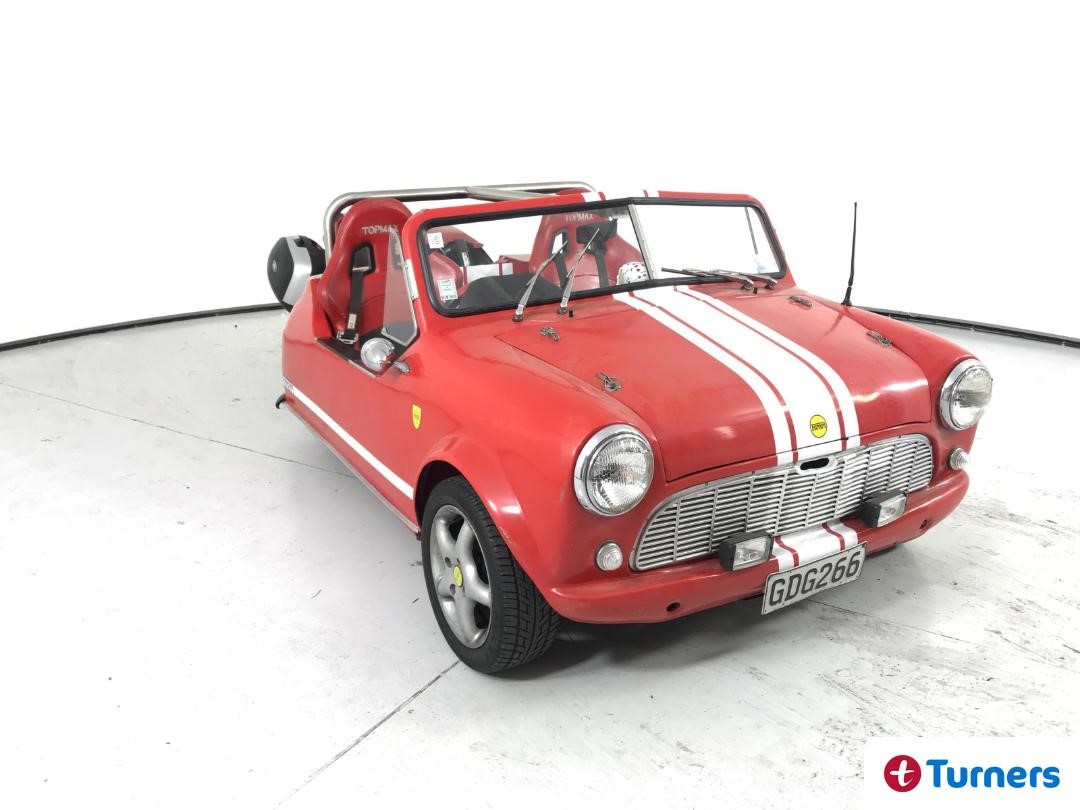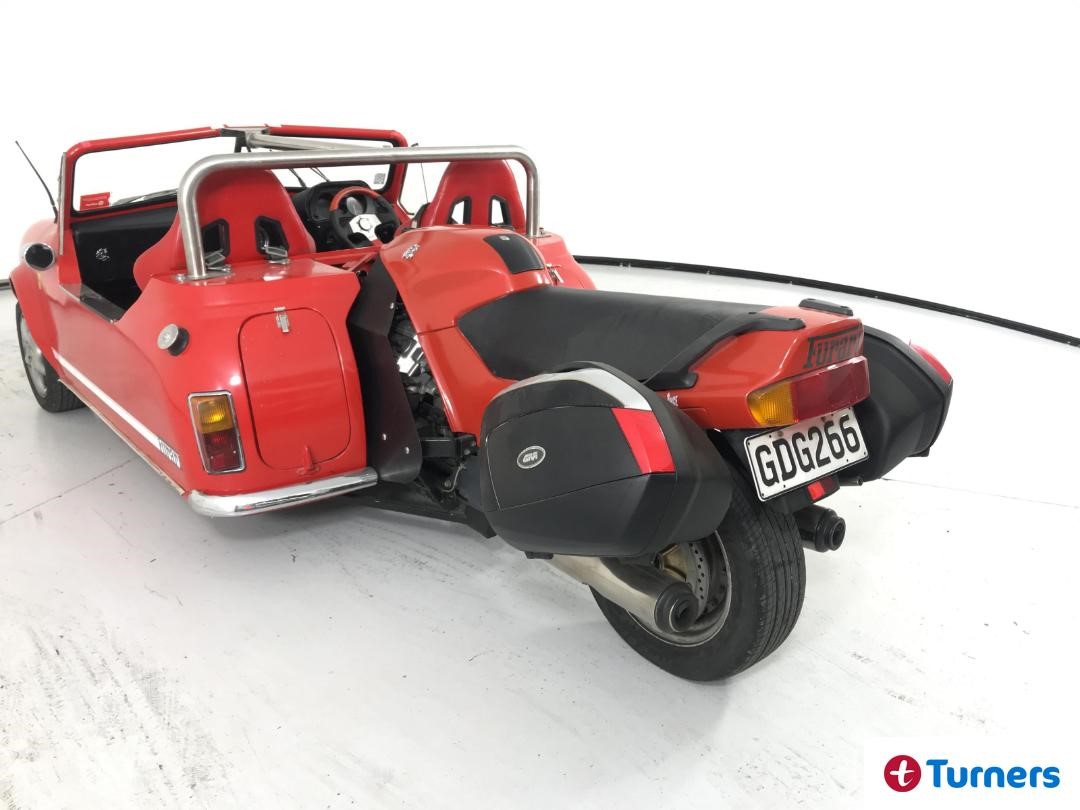 It may look like a terrible accident where a motorcycle has rear-ended a mini resulting in catastrophic injuries for the occupants of both vehicles. But a closer inspection reveals this unnatural coupling may have been deliberately put together, and it's up for auction. Read on...
Whilst most of the vehicles in next Month's classic auction at Turners Christchurch will be, well, classics, there are always a few that fall outside of that description. They may be newer exotics or competition cars or modern classics or the fever dream of a crazed engineer that got real. No prizes for guessing which category this one falls into.
This creation is known as a Furari (well it is red I guess) and is registered and warranted. The front half is a widened Mini with the roof removed and the windscreen lowered. The rear half is the remains of a Honda ST1100 motorbike with its 1100cc V4 engine and 5-speed gearbox pushing the front half along (not sure if it has a reverse gear added though).
The Furari may look awkward but considering it has been certified for road use the quality of the engineering must be as exceptional as the concept is mad. And if you're looking for an eye-catching promo vehicle or just something to weird out your fellow road users then really, stop looking, you've found it.
The auction for this incredibly interesting machine is on June 15th at Turners Christchurch. More details here.

Leave a Comment
Please login to comment