Pretty Posh for not much Dosh - 26th March 2019
Mar 26, 2019
Loading...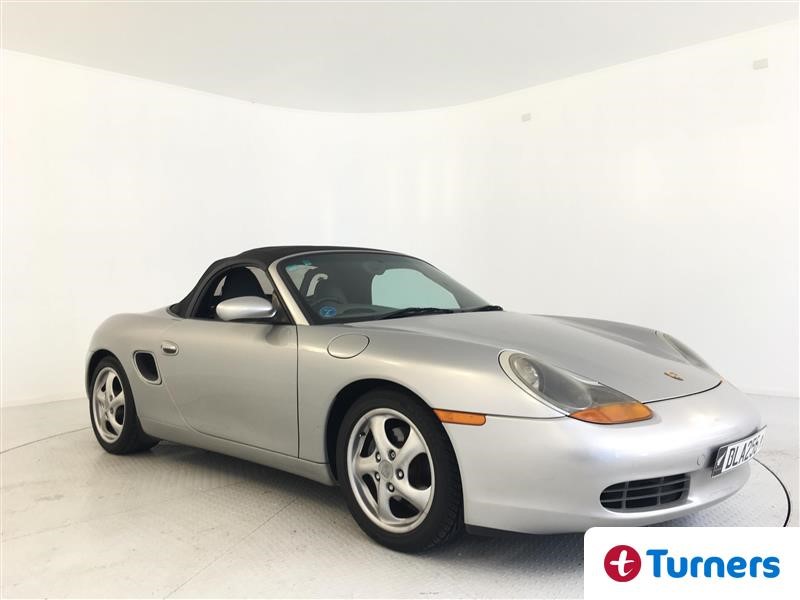 The Porsche Boxster's design may be ageless but with an auction estimate under $8k for this example, times have certainly changed. The very idea you could own a Porsche with a mid-mounted flat six engine that emits that instantly recognizable Porsche growl for the price of high mileage Hyundai would be unthinkable a few years ago. Now could be the time to live the dream.
Older, air-cooled Porsche 911s have doubled in value over the last five years and prices keep rising meaning most of us can only admire them from afar. Even the less collectible water-cooled 911s are $25k+ for the worst examples. That leaves the Boxster as your only option for true bargain 'engine behind you' sporting Porsche fun.
The Boxster first hit the streets in 1996 and became Porsche's biggest seller until the Cayenne came along in 2003. The first generation Boxster or 986 – of which this is one – has a 2.5l flat-six boxer engine (hence the Boxster name) that bangs out 200hp and can sprint from 0-100kph in 6.9 seconds. Unlike the 911 with its engine mounted in the rear, the Boxster's engine is mid-mounted just behind the driver giving it balanced weight distribution resulting in excellent handling. It's also a full convertible.
This example is from 1998 with just 121,564kms on the clock, and while this sort of money is unlikely to snare you the best Boxster on the market this one does appear to be in solid enough shape. Being a Porsche part and servicing carry a premium so checking the car out carefully is essential. That said the Boxster is known to be pretty reliable for a sports car.
The auction for this potential bargain is this Thursday at Turners Wellington with a guide price of $6500 - $7500. That's got to be tempting, doesn't it? More details here.

Leave a Comment
Please login to comment