They DO Make Them Like They Used To
Dec 2, 2019
Loading...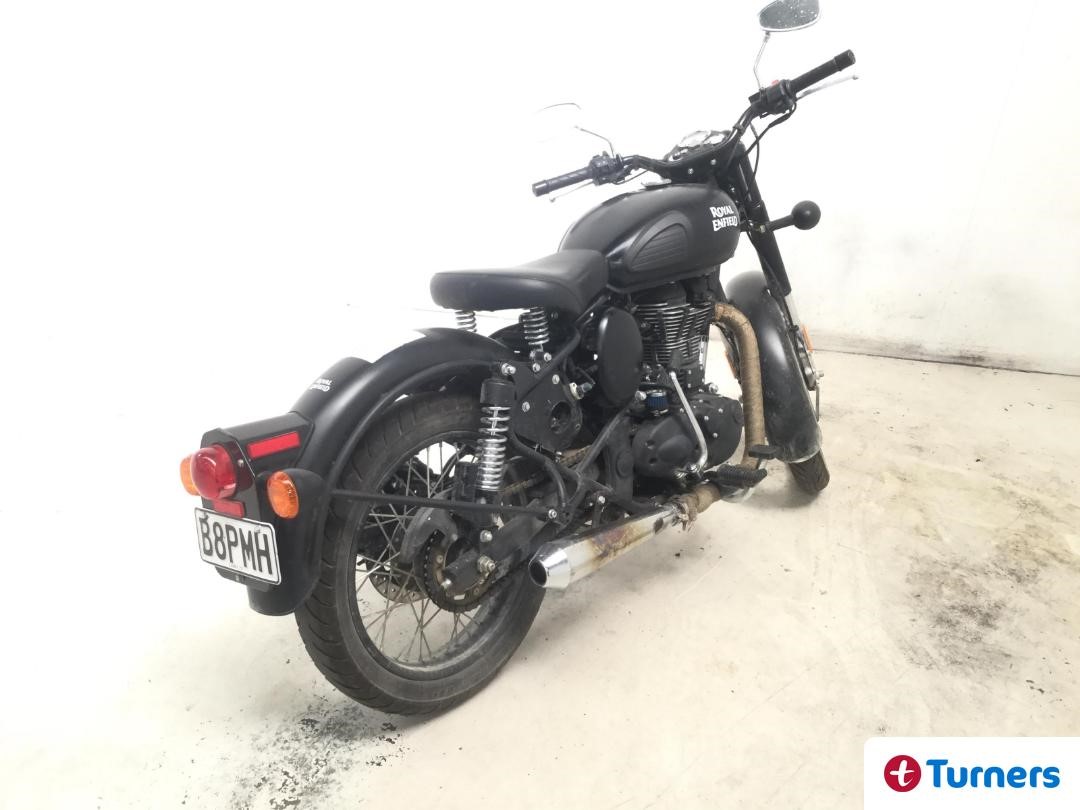 The name Royal Enfield may sound as British as Hillman Hunter and Morris Marina but it's actually made in India. And despite the vintage looks it's still being made today and is as popular as ever. This one year old Classic 500 is selling now at Turners Dunedin, so what's the big deal with these new/old bikes?
Royal Enfield was a British company that started out making guns, most famously the Lee Enfield rifle, and then moved on to bicycles and motorcycles. It designed and built the Royal Enfield Bullet which is essentially the machine in the above photos and is the longest running motorcycle design in history. The Indian connection came when the Indian Government choose the Bullet for its Police and Army. Royal Enfield teamed up with Madras Motors and the parts were sent from England to be assembled in India. Eventually they were fully manufactured in India and by 1970 the British company ceased to exist.
The Bullet has had a few changes along the way and has more modern technology but it still looks like a 50s bike and still has the familiar throb of a single cylinder engine. Of course there are loads of them in India and if you are trekking around that country you can get them serviced on most street corners. But there is a decent dealer network in NZ and keeping one in tip-top shape won't be a problem.
The Classic 500 is the ultimate retro bike in the Royal Enfield range and the one most people want. It rides well and fools nearly everyone into thinking it's 60 years old, helped in this case by a healthy patina that belies its tender age. This Classic 500 is being auctioned online right now at Turners Dunedin. It's a 2018 model in Stealth Black and it looks the business. More details here.

Leave a Comment
Please login to comment