Loading...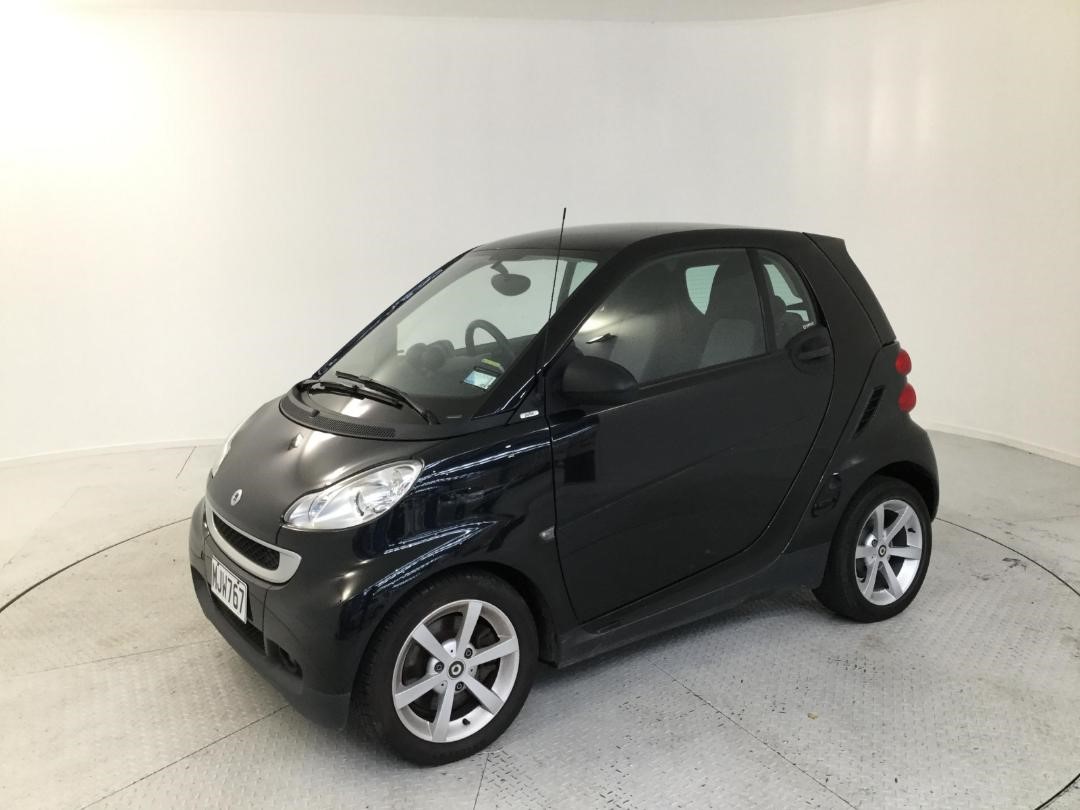 It's tiny, you can park it anywhere, it's easy on petrol and you'd think grid-locked Auckland or Wellington would be awash with them, but they're not. However, a walk around the inner city streets of somewhere like Rome suggests the Smart car has its place. Maybe this one has a place in your life.
The Smart Fortwo was introduced by Daimler in 1998 and to date around 2 million have been sold around the world. They are built in Smartville, a dedicated factory in France, and they have an enthusiastic following...except in NZ where it hasn't been sold new for a few years.
Unlike the first generation Fortwo with its 599cc engine this 2010 second generation car has a 999cc engine and is 200mm longer. And the earlier car's Achilles heel - the clutch-less auto transmission that had a comically slow gear change reaction time – has had an upgrade giving sharper changes. All this is wrapped in a steel safety cell and interchangeable plastic body panels. It's a perfect city car.
For some reason the Smart has never been fully accepted by Kiwi car buyers. In a country where the massive Ford Ranger is the number one best seller it seems we like our cars big. Some will argue that the Smart is not safe enough but that's not really fair. The Smart, even the 1st gen cars, have a good safety rating. It's more likely that NZ drivers worry that their fellow road users will think they look dorky driving one, and, to be fair, they will feel very small when monstered by a 4x4 ute.
But if you don't care what anybody else thinks of you and you want to save money on fuel and park in the smallest spaces then the Fortwo might make you the smartest driver on the road. This very tidy 2010 example has an expected selling range of $4500-$6500 and it's being auctioned at Turners Palmerston North. More details here.

Leave a Comment
Please login to comment