Out with the New and in with the Nearly New
Apr 12, 2019
If you were lucky enough to be in a position to buy a new car in New Zealand 60 years ago you could sell it for a profit six months later. Today, a new car will depreciate the moment you drive it off the lot. So if you can buy a car that's not long left the dealership you could save yourself a decent chunk of money that you could use for something else, something fun.
2018 Izuzu D-Max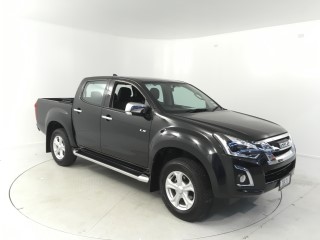 This 2 year old D-Max has travelled just 22,662kms. The RRP for a new D-Max LS 2WD Auto is $49,890+orc whereas this near new one can be driven away from Turners for $30,000.
So now you've got $20k change, what are you going to spend it on? How about a 7 night luxury holiday for two in Tahiti with enough spending money to eat and drink to your heart's content? Winter's nearly upon us, after all.
2018 Ford Focus Wagon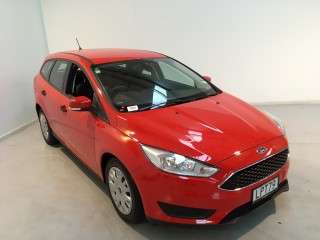 This 9 month old Ford Focus wagon has travelled a whopping 21kms - that's a couple of trips to the Supermarket – and has 27 months of factory warranty left. A new Focus wagon – which, to be fair, is an all new model for 2019 – starts at $37,990+ORC. This basically new Focus can be driven away from Turners for just $20,990.
With $17K change burning a hole in your pocket you could splash out on a nice classic car for the weekends or something sporty for the track or a fancy mountain bike.
2018 Suzuki Swift Sport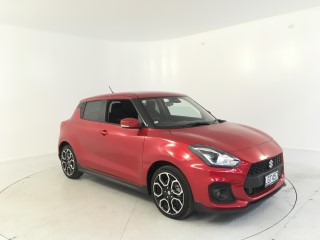 This one year old Suzuki Swift Sport has driven 12,000kms with its sole owner and still has 2 years left of its factory warranty. A new one had a RRP of $28,500+ORC (although the "Sport" is no longer available). You can drive this one away from Turners for $22,860.
What would you do with your $6k saving? Maybe a shopping trip to Melbourne or a really big new smart TV. Treat yourself.
The main reason to buy a new car is the warranty and that 'new car smell'. But, as we've shown above, you can have most of the warranty and probably the 'new car smell' without paying the 'new car price'. And Turners can finance your purchase just like they do in a dealership showroom.
**All vehicles featured were available for sale at the time of writing but, you know, someone may have snapped them up by the time of publication, being good deals etc**
Leave a Comment
Please login to comment