Game Changers
Aug 29, 2018
Game Changers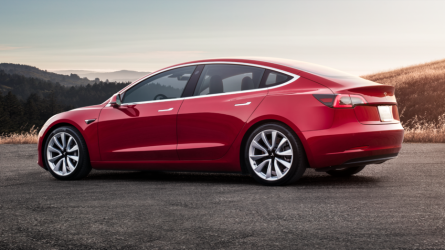 With Tesla's Model 3 making its first appearance in NZ this month and Hyundai's new fully electric Kona on sale now it appears EVs are likely to be the latest automotive game changer. So we thought we'd look back on some of the other automotive game changers that significantly altered the motoring landscape.
Firstly, electric cars: they may not have changed the game yet but you'd be brave to bet against them. The Tesla Model 3 has a range of 500kms and can accelerate to 100kph in 5.1 seconds. It's also likely to cost more than $80k when you can finally buy one. The new Hyundai Kona EV has a 400km range and is a bit cheaper at $74k but that's twice as much as the petrol version. It's also quite quick off the mark but it's no good for towing and takes nearly 2 days to charge from your standard home power point. But before you write off EVs over these quibbles remember every game changer came with issues that were subsequently overcome as the industry ploughed ahead in the new direction.
The Ford Model T
The Model T wasn't the first commercially available car by any stretch but it was the first mass produced car that was affordable to the American middle class. It was the first car built on a moving assembly line and those assembly lines produced over 15 million of them making it one of the biggest selling cars of all time. Interestingly, one of the criticisms of EVs is the high cost, so to put that in some perspective the first Model T's in 1909 cost $825 (US$22,500 in today's money). However, by 1925 the price had dropped to $260 (US$3,600 today).
Seat Belts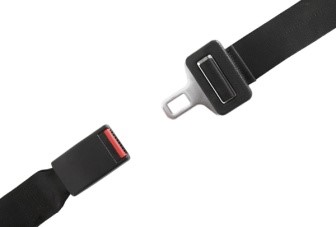 The seat belt goes all the way back to the 19th century but it was the three point belt introduced as a standard feature in 1959 by Volvo that changed the safety game. It is generally accepted that seat belts cut your chances of dying in a road crash by half. And Volvo knew how important its new seat belt was by making the patent open to use by other car manufacturers in the interests of safety. However, it was Victoria, Australia that first made wearing a seatbelt a legal requirement in 1970. Reducing your chances of dying in an accident by 50% makes the seat belt a real game changer.
Japanese Cars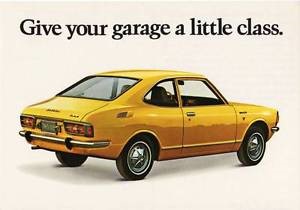 It was the 1970s when Japanese cars began to make serious in-roads into New Zealand's car market. Up until that point we mostly made do with British and Aussie cars of varying degrees of quality and reliability before our attentions were drawn to the Toyota Corolla, a car that borrowed design ideas from America and Europe and added efficiency and reliability. It wasn't alone – Hondas, Mitsubishis, Datsuns, Mazdas, we loved them all for their ease of use and reliability. Meanwhile the NZ experience was being felt in America and Europe. The impact proved to be as profound as it was long lasting.
That's just three examples and there are many more (as well as countless failures) but all three of these examples had problems and compromises to overcome early on, much the same as EVs are experiencing today. The Model T was expensive early on, the seat belt started as an accessory and took many years to be accepted and made mandatory, and Japanese cars had their detractors and were seen as imitators rather than innovators in the early days.
So your next car may or may not be an EV but the one after that.
Leave a Comment
Please login to comment