Oh La La - 11th May, 2018
May 11, 2018
Loading...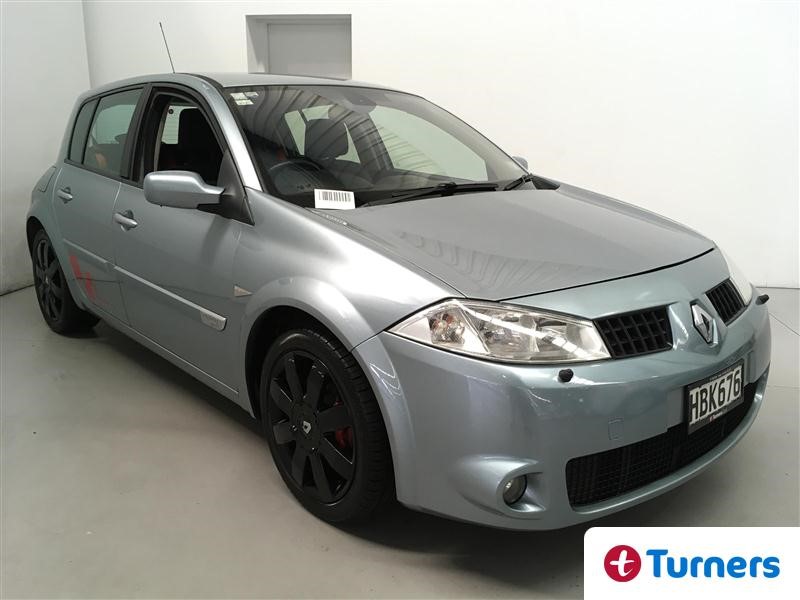 Okay, so it's a Renault and it's a Megane, the standard version of which is a pretty average car despite the quirky looks. But the Megane RS 225 is an altogether different beast. It's fast, handles brilliantly and the bang for buck ratio is pretty high with this one being sold by Turners Hamilton.
It should come as no surprise that Renault makes great hot hatches. It's not as if they don't have form in this area. Renault has made some of the very best hot hatches starting with the brilliant Renault 5 GT Turbo on to the fantastic Williams Clio and various iterations of the Clio RS and more recently the Megane Sport RS models. These cars are, in many cases, a well kept secret.
I suspect that some of the reticence towards these hot Renaults is the often shabby nature of the standard cars they are built around. The standard Megane is a case in point: it's boring to drive and feels cheaply made. However, the sporty Megane and Clio are manufactured at the company's Renault Sport facility in Dieppe where their race cars and sports edition models are developed and bolted together. The result is as far from the standard model as you can imagine.
This 2005 NZ new Megane RS boasts 221 horses under the bonnet and 6.1 second 0-100kph dash. So it's quick but it's also sharp when it comes to the bendy stuff but compliant enough to use around town on a daily basis. It won multiple awards when it was released and it's still a potent car today.
So what does a race bred and built rocket ship like this cost? Well this really quite gorgeous example with just 92,700kms on the clock and a clean mechanical report is on special right now. You can drive it away for a mere $7950! dépêchez-vous ! More info here.

Leave a Comment
Please login to comment