Mobile Mansion - 17th December, 2018
Dec 17, 2018
Loading...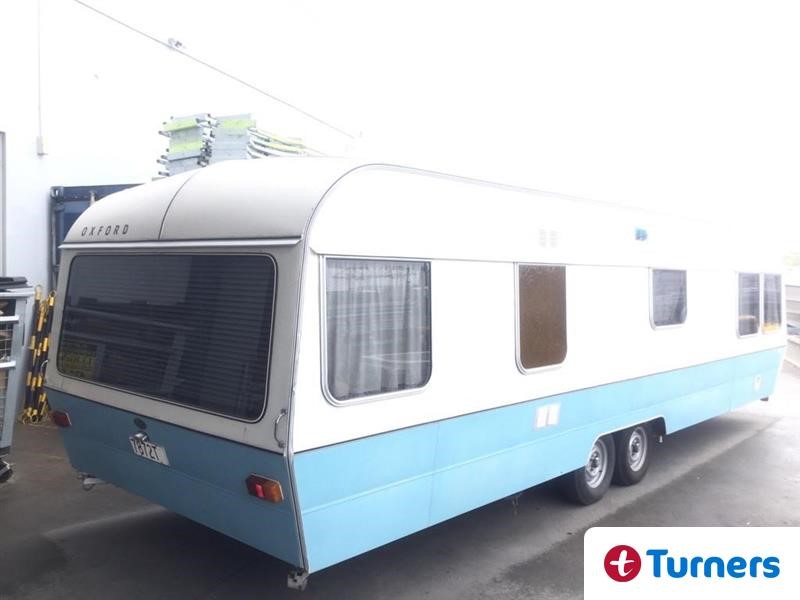 There's been recent talk of lowering speed limits on some of our roads but if you want to take direct action then this 25 foot long 1979 Oxford caravan is sure to slow traffic behind you wherever you tow it this summer. As caravans go this is a mansionvan with all the questionable tastes of 1979 interior design still very much intact.
In 1979 the NZ built Oxford 25 footer was the big daddy of caravans. It was literally a home away from home and you'd have been the kings of the campground assuming you could successfully negotiate it into a site without crashing into other caravans or taking out the communal shower block. But even if you did inflict irreparable damage to the camp's bathroom facilities you were fine as this behemoth has its own shower. It also has a kitchen, lashings of fake wood panelling, frosted amber glass and curtain material normally confined to your grandmother's house. Whilst it's certainly a bit of a time capsule it's also a reminder that not everything from the 1970s was cool and groovy.
The Oxford CI Munro is BIG but if you feel you need more space and campground dominance then there's a full length (yep, 25 feet) awning that doubles its already generous proportions giving it a 25ft x 16ft footprint, earning it the nickname "the Castle" from fellow campers.
Although many a holiday has been had in this fine beast - along with numerous fondue parties, copious casks of Chateau Cardboard and many spins of John Denver's Greatest Hits – the enormous Oxford is in surprisingly good condition and has a current WOF and registration.
They don't make them like this anymore – and if you're stuck behind this on your summer journeys you'll be glad of that – so brush up your towing skills, sweet talk your tow vehicle, and get bidding. The auction closes on Thursday. More info here.

Leave a Comment
Please login to comment