Classic Auction – Aussie Luxury - 19th September, 2017
Sep 19, 2017
Loading...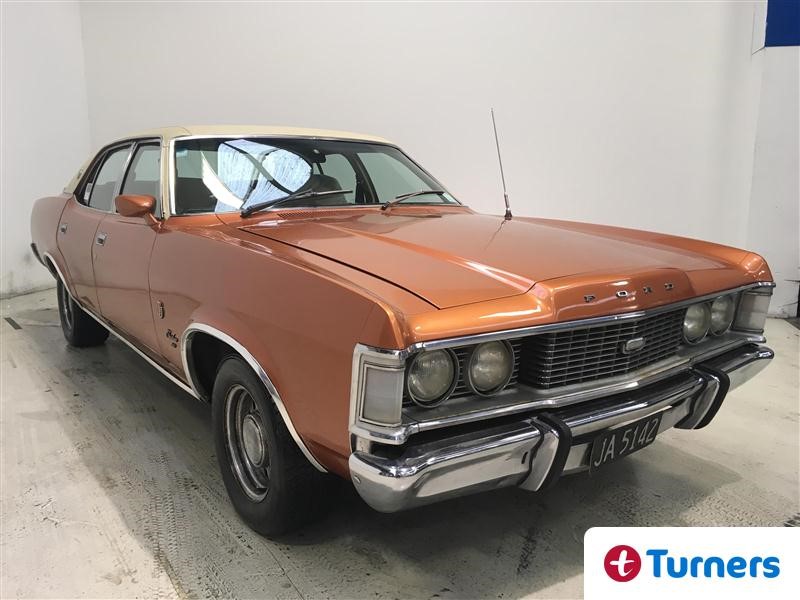 To many, the idea of Aussie luxury is a bottle of VB served in a glass. But if you drove a Ford Fairlane in 1976 then you were doing pretty well for yourself. The ZH series Fairlane was bigger and bolder than the regular Falcon and had a fancier level of trim. But like many Aussie luxury cars of this vintage – think Holden Statesman and Brougham – they are a bit underappreciated today.
The Aussie Fairlane started out as an American Fairlane that was screwed together in the lucky country. The name actually comes from Henry Ford's Michigan estate, 'Fair Lane'. But by 1967 the Fairlane became a true blue Aussie with the ZA model.
Over the years the biggest complaint about the Fairlane was that it looked too much like the standard Falcon with extra chrome and fancy hubcaps. So in 1976 Ford introduced the ZH Fairlane which is the one Turners Dunedin has coming up for auction. The ZH Fairlane 500 was the base model but this one has the bigger 351cu V8, leather bucket seats and power windows. To overcome the criticism that the Fairlane was too similar to a Falcon, Ford made the Fairlane bigger. The Fairlane now had the presence that so many luxury car owners valued.
Today the Fairlane doesn't quite have the appeal of the standard Falcon. Maybe that's because most of us have memories of our parents and grandparents driving the humbler models. Whatever the reason, it makes this ZH Fairlane potentially good buying. Given its age it does need a bit of work but is warranted and registered.
So if you like Australian iron and your beer in a glass then stick this on your watch list. This car is part of the Turners National Classic car auction starting on 29th September. More details here.
Subscribe to our Classic & Prestige Cars email - be the first to know about special events and rare cars. Click here.
Leave a Comment
Please login to comment