Dotcom Fordcedes Project - 3rd October, 2016
Oct 3, 2016
Loading...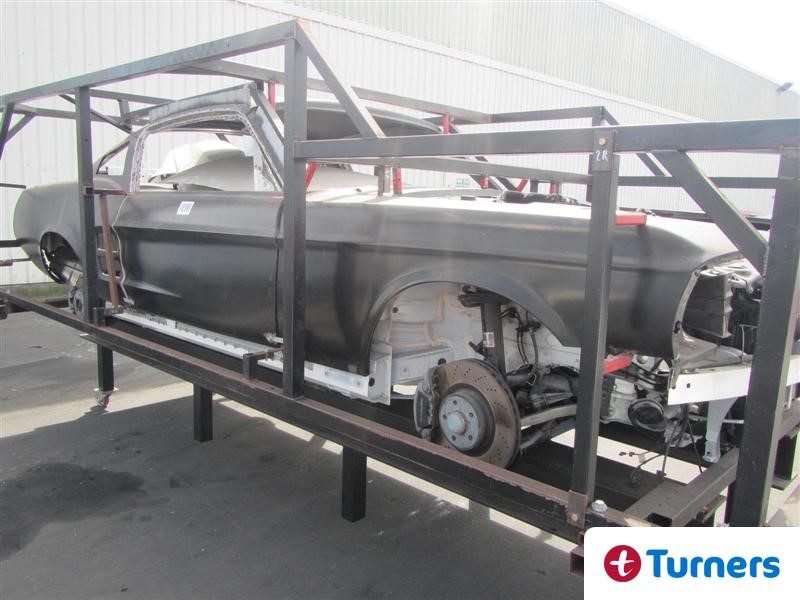 What do you get if you cross a 1967 Ford Mustang with a late model V8 Mercedes? Well Kim Dotcom was keen to find out but never finished the project. Maybe you could be the one to answer the question definitively. Read on...
What we have here is potentially the ultimate project or just something to clutter up the garage. This will depend largely on your handiness skills and your motivation as this is a big project that's only in its infancy. There is a '67 1st generation Mustang body shell and a big German V8 Merc engine and floor pan. Exactly what Mercedes floor plan and engine this is taken from I'm unsure (maybe an S-Class?). By slamming the two together you could be creating the ultimate Mustang or Mercedes.
You will need (including, but not limited to) wheels, interior, glass, trim... You will also need to find a way of getting it road legal as there are no ID tags or registration. But maybe the best use of this German/American marriage is as a race car. That Merc V8 should make plenty of horsepower and be reliable and the Mustang body gives it a true muscle car look.
Whichever direction you decide to take this project we all hope it turns out to be a better German/USA relationship than the one Dotcom currently endures.
This Fordcedes project is being sold by Tender at Turners North Shore. The tender closes on 13th October. Click here for more details.

Leave a Comment
Please login to comment