A More Affordable Classic Falcon? 14th October, 2016
Oct 14, 2016
Loading...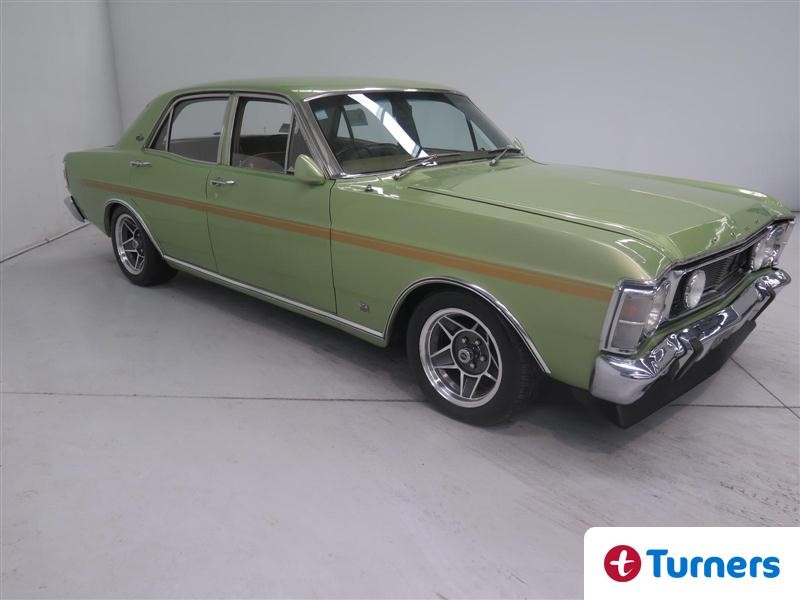 It's all about the Falcons at the moment, what with the last one rolling of the assembly line in Australia last week and then the news of the genuine 1970 GTHO Falcon coming up for auction at Turners soon. The old Aussie Ford hasn't been this popular in years. Of course the GTHO will be out of most peoples' reach but there are other opportunities to join the rush to own the now extinct Aussie Icon.
With the upcoming GTHO likely to fetch some serious coin, and quite possibly to an overseas bidder, here are two options that cover the mid range and the low end of Falcon investment. Firstly we have this rather cool looking XW Fairmont that's been upgraded with a 351 and 4 speed box. It doesn't appear to have been certified for the mods, the rego is on hold and there is no WOF. But apart from that you're all set. And the auction estimate is a mere $40,000 - $60,000...wait, what? Strewth! Well if you don't have that sort of dough and the extra $$ required to get it on the road legally how about getting in on the ground floor? This 1998 AU Fairmont has low kilometres for its age and appears tidy. Sure the AU is not one of Ford Australia's finest moments and it's much maligned as a result. The auction estimate is a very affordable $1200 - $1700. If you drive it for a year and then stick it away in the back of the garage for 40 years all that was wrong with the AU will be forgotten or forgiven and will possibly, if you're lucky, double in value.
There are plenty of options in between as the Falcon was a popular car and many have graced our roads over the decades (and plenty have subsequently graced the country's junk yards as well, hence the relative scarcity today). Over the coming months there will likely be an outpouring of deep nostalgia for the Falcon and already we are seeing prices for the late model FGs creeping up. If you want to invest in a future classic Falcon keep an eye out for limited edition cars with low mileage, preferably sporty models.
Or you could just sell the house and buy the GTHO.
Don't forget to sign up to our Classic Cars email list here.

Leave a Comment
Please login to comment