Rare Cobra Looking for a New Charmer - 2nd November, 2016
Nov 2, 2016
Loading...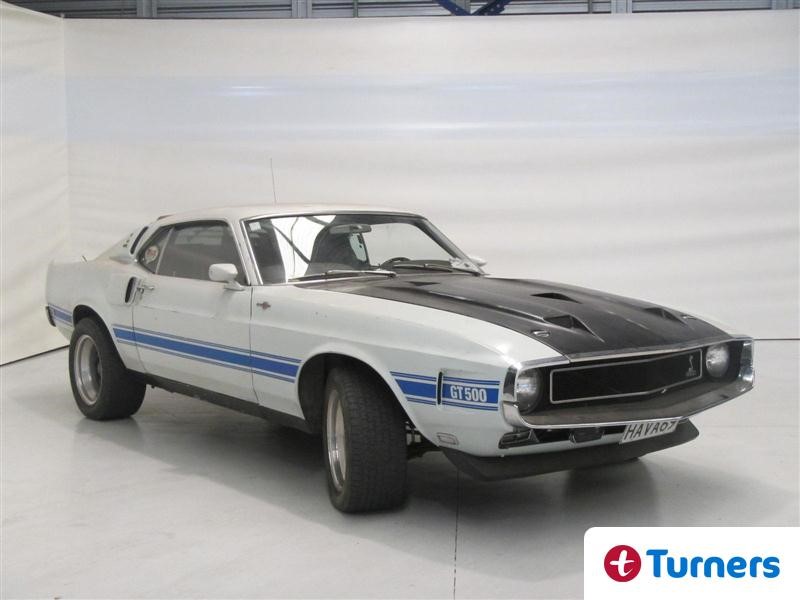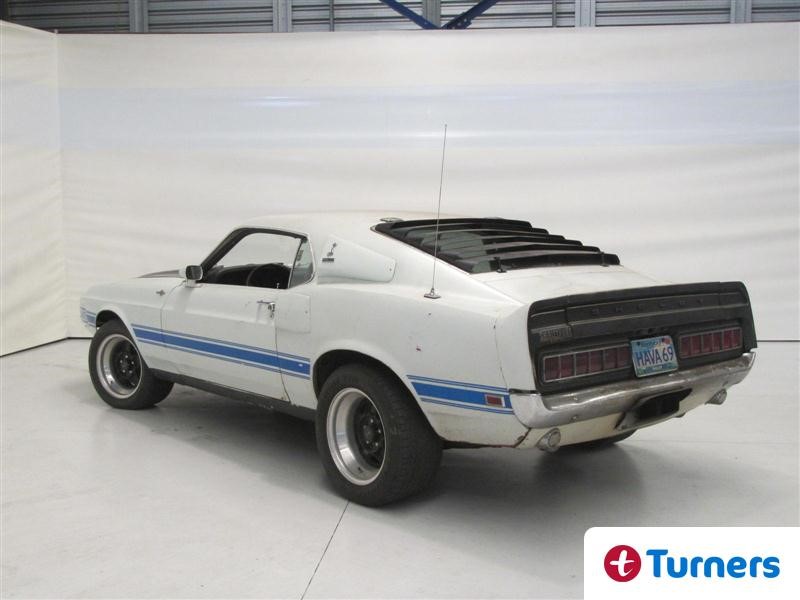 The Shelby name is synonymous with performance Mustangs. They are the rare, hand built cars made at Carroll Shelby's own workshop and sold as limited editions that bear the iconic Cobra snake badge on the grill. They were rare in their day and today they are even more so. Throw into the mix that none were sold new in NZ and you get an idea of how seldom an opportunity to buy one is. But one opportunity has arisen at Turners in the National Classic Car Auction...
Shelby started making limited edition Mustangs in 1965 and ended in 1970 (actually 1970 cars were built in '69) when Ford and Shelby parted ways. The nameplate was revived for the 2006 Mustang and continues today.
In 1969 there were two models available, the GT350 and the monster GT500 with its Ram Air 428ci Cobra-jet lump under the bonnet. The factory stated that the GT500 had a power output of 335hp but in reality it made closer to 400hp. They came with either a slush box or a 4-speed manual box and a total of 1536 1969 GT500s were built out of a total of over 300,000 Mustangs that rolled off the assembly line that year. If you chose the 4-speed manual on the GT500 you got a close ratio box but didn't get air conditioning which only came with the auto option. A true petrol head would chose the former over the latter no matter what the temperature.
This particular car - you guessed it – is a 1969 GT500 with the big engine and the 4-speed manual box. It's the genuine article in seemingly very original condition with matching numbers and largely unrestored. It has a genuine 35,000 miles on the clock and has resided in NZ for many years. And frankly it looks just right with its 47 year old patina.
So while all the discussion may be about the Ford Falcon GT-HO in this auction, this very desirable American muscle car is just as rare and just as cool - and dare I say, just as expensive. But you are unlikely to see another for sale in NZ anytime soon so break out the big wallet if you want to charm this snake.
The car is located at Turners Wellington and is part of the national classic auction that starts on the 25th November. More details here. And there is a great guide to these cars, here.
Don't forget to sign up to our Classic Cars email list here.

Leave a Comment
Please login to comment