Falcon - Going, Going... - 4th May, 2016
May 4, 2016
Loading...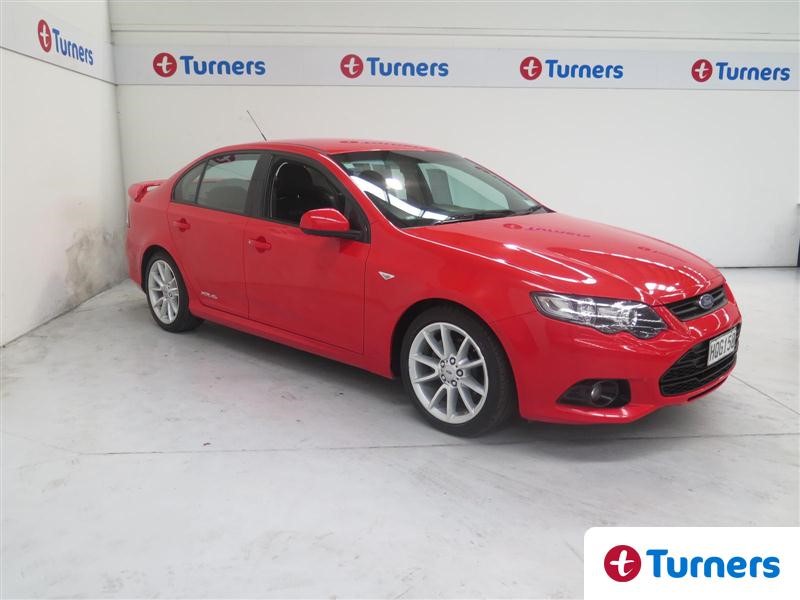 The Final Falcon will roll off Ford's production line in October this year and the plant will be decommissioned and sold. For the first time in nearly 60 years you won't be able to buy a new Falcon once stock runs out. However, you will be able to buy a used one and they are actually pretty good value.
The last Falcon out the door will likely be one of a limited edition run of XR Sprint sedans of which 100 XR8 Sprints will be sold in NZ. When this new model was announced XR8 sales were a trickle at best but when excited Aussie Falcon fans started ordering the Sprint the planned run of 1200 units was quickly doubled. The final Falcon, with all the fruit, will be the most collectible in years. But for those of us not lucky enough to secure a Sprint there are plenty of choices and at pretty attractive prices.
A new Falcon XR6 currently has a list price in the mid $50k but you can find ex demo cars around the early $40k mark. But two year old FG Mk2 XR6 cars can be purchased at Turners for between $21,000 and $23,000 and what you get for the money is pretty impressive. If you are looking for a family sedan that has power and comfort you will struggle to find a better deal than the Falcon. The 4l straight six has bags of power and torque, there's the touch screen multi-media system, updated interior and all the gadgets you expect in a modern car. And those handsome looks are a real winner, too.
To put it in perspective, Ford's most recent success story, the Ranger, is the must have with many Kiwi buyers but it comes at a price. If you want a 2 year old Ranger you'll need an extra $15k and don't expect it to be the all singing, all dancing model either. Sure, you may not take the Falcon off-road or pile it with tools and building gear but let's face it many Rangers will never see a rough track or a pile of timber either, such is their status as a family wagon now.
The Falcon may soon disappear from new car forecourts but that doesn't mean they won't remain popular with used car buyers. Turners always have a decent selection. Check them out here.
Leave a Comment
Please login to comment