Investment Potential? 22nd June, 2016
Jun 22, 2016
Loading...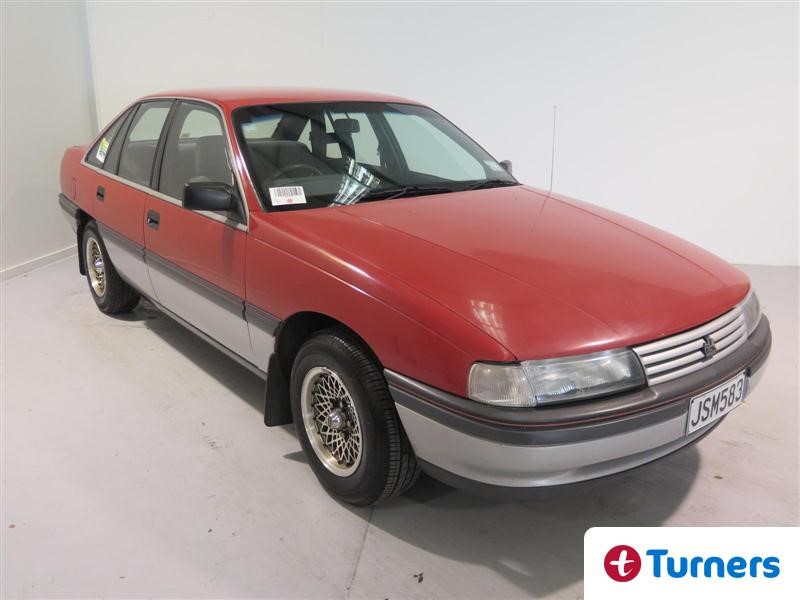 We've all heard about 'land banking' where investors buy real estate and sit on it, unoccupied, waiting for prices to go up. So what about car banking? Land banking may be frowned on with there being such a shortage of housing in Auckland, but with car banking there's no problem. Take this very tidy 1989 Commodore – it's worth stuff-all now but the future could be quite rosy.
If you buy an old car and store it while you wait for its value to improve nobody's going to care, as long as you are not using a house to store it in. However, paying a fortune to store an old Commodore may not make sense, but if you have a spare garage currently being used to store 'as seen on TV' exercise machines and steak knives then it could be a canny idea.
Now I know a lot of you are looking at this average Commodore from an era of ugly interiors and plain looks thinking this will never be sought after. And that's what a lot of people would've said about the HQ Holden or the XY Falcon and look at them now. Sure, you may have to store it for a while but eventually it'll be the retro ride of choice for people who grew up in a time when a VN Commodore was the family car that took them on brilliant summer holidays and was the car they learned to drive in. It was that time before they grew up, had their own kids, worked 9-5 jobs and had mortgages. A time they now miss.
So, yeah, this unassuming 1989 Commodore could be a good candidate for your car bank. It has low kilometres, only three owners, a solid mechanical report and is in really decent shape. Then there's the drive away price of just $3450 or take your chances at the auction on Thursday at Turners Palmerston North. And if an old car bubble forms and bursts down the line, well, you aren't going to lose your shirt, are you?
More info here.
Leave a Comment
Please login to comment