Yank Tanks in the Bay - 5th July, 2016
Jul 5, 2016
Loading...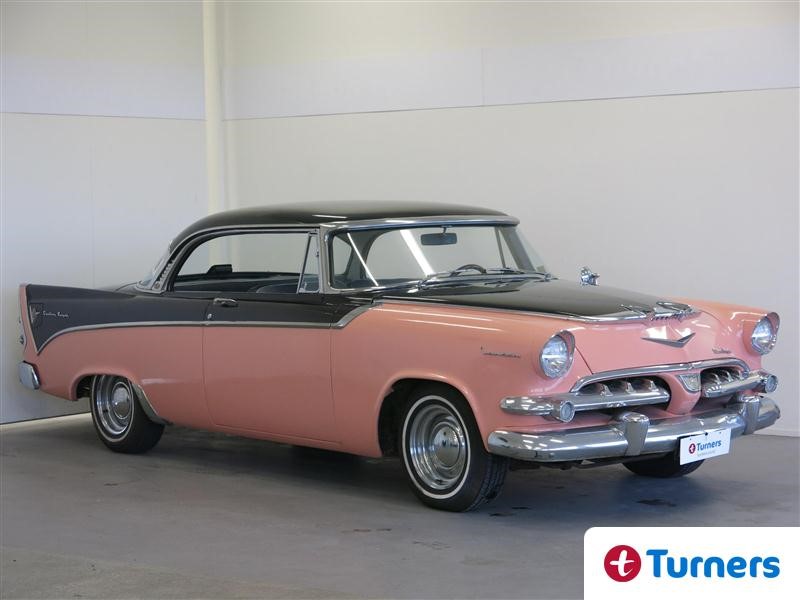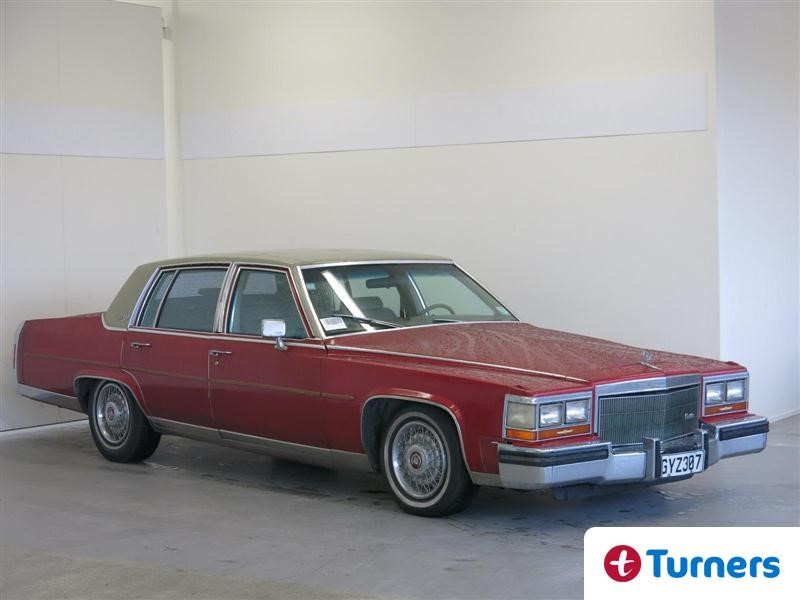 Turners Napier seems to be the home of old American cars right now. Last week we featured this Corvette and this week there are two very different cars representing two very different eras of American motoring. One is from the 1950s and the other is from the 80s. Can you guess which is which?
1950s America was a time of a growing middle class, moderate politics and a fear of Communism. And cars wore lashings of chrome and sported more and more epic fins as the decade progressed. This two-tone pink and black Dodge Royal Lancer is classic 1950s. The paint colour is original and one of 45 different colour combinations available to customers. Choice was in and choice is what you got. This ex-Texas car has had an interior re-trim and is in very tidy shape and is fitted with a Chrysler 318 and Torqueflite with Edelbrock inlet manifold and Carb. Power steering has been fitted with a Chev Tilt column. Nearly every advert for an old American cruiser like this mentions the words 'beach' and 'hop', so I won't. It's available to buy right now. Click here for more details.
Fast forward exactly 30 years and the curves, fins, most of the chrome and, dare I say it, the good looks, have gone.
America in the 1980s had changed a lot in 30 years. The President was an actor, Madonna was becoming a star and cars were boxy with tasteless interiors. This 1986 Cadillac Fleetwood D'Elegance is as eighties as the Dodge is fifties. Putting the word "D'Elegance" in the name was brave considering the Caddy's plank styling had all the elegance of a beer crate. Then there's the interior with its cheap fake wood and buttoned leather lounge suite seating. The engine was reduced in size to a mere 5.0 V8 that produced a whopping 140hp that had to propel a car that weighed as much as a cruise liner, and drove like one, too.
But the '86 Caddy has a saving grace: it was better looking than the model that replaced it in the nineties. And with the eighties becoming a popular era again the big Cadillac has a presence most cars from the era lack. Whether it'll ever be seen as a true American classic remains to be seen but at $12k it's not a lot of money if you want to pretend you're in an episode of Dallas. Buy it now, here.
Leave a Comment
Please login to comment