The Coolest Car For Sale in NZ? 1st April, 2016
Apr 1, 2016
Loading...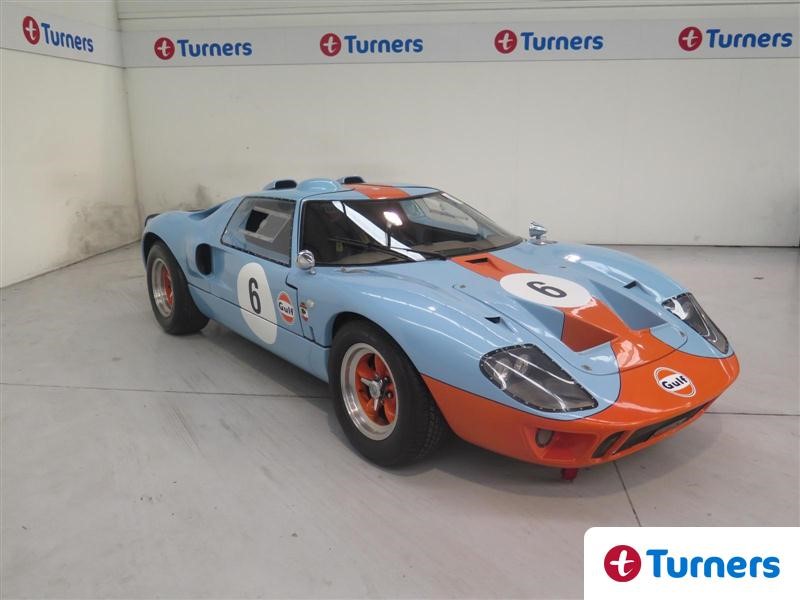 It's not currently road legal, it'll be a pain to get in and out of if you're not an Olympic gymnast and it'll no doubt cost an absolute fortune to secure ownership. But, you know what? None of that matters. This Ford GT-40 replica is the coolest thing on four wheels and it's being auctioned at Turners Christchurch.
You could argue that the coolest thing on four wheels would be one of the original Gulf Oil GT-40s. That may be true but one of the surviving cars sold a couple of years back for US$11 Million so that car is too precious to drive in anger. This car was built in 1989 by Tornado Motorsport in England and is fitted with a carburetted Ford V8, a 5 speed ZF gearbox and twin front fuel tanks. It has been driven by famous NZ F1 driver Chris Amon (who won the Le Mans 24 hour race in a GT-40 back in 1966), and another NZ F1 driver, Howden Ganley, as well as Pink Floyd drummer and noted petrolhead, Nick Mason, whose autograph can be found on the car. This car is precious, but not too precious to take out on a track to show its impressive teeth. And getting it road legal appears to be a simple matter of fitting correct seatbelts and an extra windscreen wiper, if that's what you want to do.
Not only is the GT-40 the car most likely to feature on schoolboys' of the 60s and 70s bedroom walls it was also a formidable and successful racing machine. In 1966 the Carroll Shelby run Ford team, with Kiwi drivers Chris Amon and Bruce Mclaren, won the Le Mans 24 hour with another Kiwi, Denny Hulme, coming second in a sister GT-40 and another GT-40 rounding out the top 3. A redesigned GT-40 went on to win Le Mans for the next three straight years.
This amazing replica of one of the all-time greatest sports cars is being auctioned at Turners Christchurch as part of their classic car auction on April 30th. More details here.
Leave a Comment
Please login to comment