Ford Ranger – Why So Popular? 13 April, 2016
Apr 13, 2016
Loading...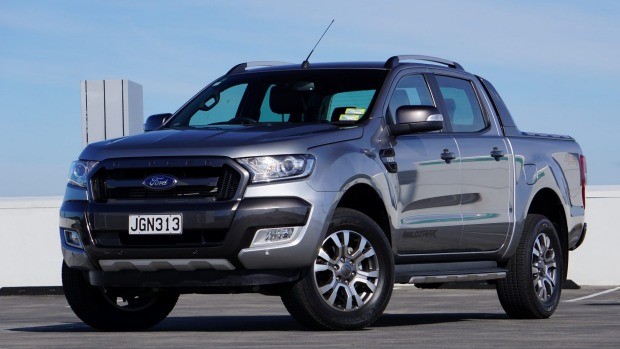 Last year the Ford Ranger ute knocked the Corolla off the number one perch it's had a mortgage on for decades. So why do Kiwis love it so much? Are we becoming more like America where the Ford F150 truck has been a perennial chart topper since the Stone Age? Or is it just a really good car?
Last year the Ranger sold 6818 units beating out the Corolla and the once undisputed ute champion, the Hilux. And the start of this year has seen the Ranger sales grow even more. Either there's been huge growth in tradies and farmers or the humble ute is not as humble as it used to be and now we all want one.
Back when Barry Crump was doing his bit to create the Hilux legend, the ute was typically loud, uncomfortable and tough – Barry wouldn't have it any other way. But today's utes are a different animal. The range topping Ranger has a turbocharged 5 cylinder engine with a 6 speed automatic transmission and a staggering list of high tech and comfort extras that would have Mr Crump spinning in his grave. But the Ranger still looks tough, a bit like a kid's Tonka truck, and it is tough (although I doubt it would survive a fraction of the abuse the Top Gear team dealt out to the old Hilux). It's also quite quick for a truck, is pretty well priced and makes all the right noises (5 cylinder diesels sound awesome).
Of course with congestion getting worse in our big cities do drivers really need a big ute, especially to commute to office jobs? Probably not. But big is in right now and I expect the Ranger to be number one at the end of this year, too. Check out the selection of used Rangers at Turners.
Leave a Comment
Please login to comment