Completely Bonkers and Tricky to Drive - 6th December, 2016
Dec 6, 2016
Loading...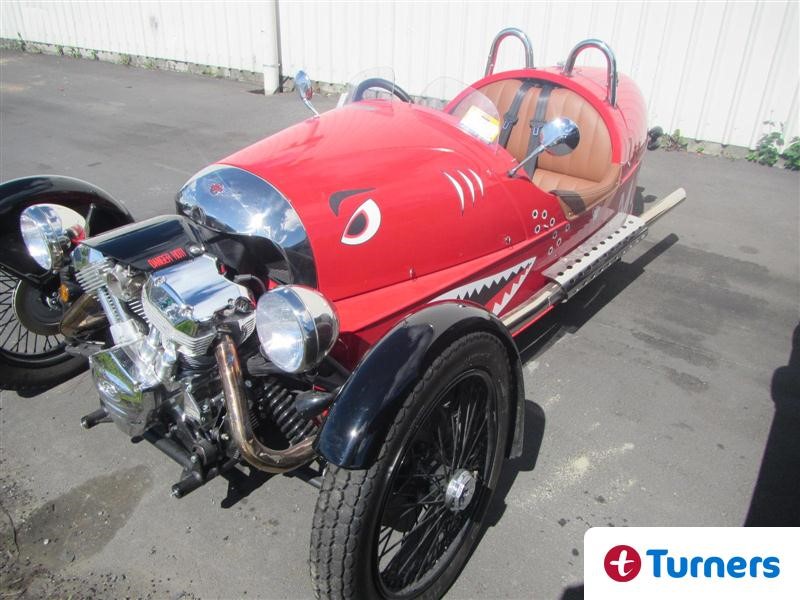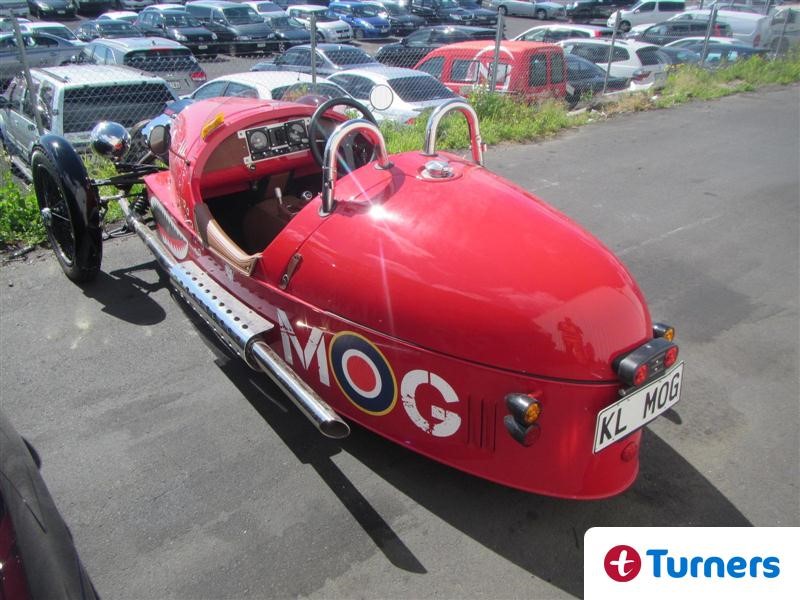 Looking like some crazed WW2 fighter plane without wings, this damaged 2016 Morgan Three Wheeler is possibly one of the most unusual cars ever conceived. If it looks like it was made eighty years ago that'll be because it's based on the original model that Morgan started selling in the 1930s. This one is virtually brand new but has already bitten some unlucky driver so some work is required. Are you game?
The Morgan car company has been around for over 100 years and they have built some interesting and very desirable cars. But no Morgan is more interesting than the 3 Wheeler with its V-twin motorcycle engine bolted to the front of a fuselage with three old motorcycle wheels with all the drive going through the one at the back – it's 1WD! It should be a disaster but it's not and in 2012 Morgan revived the design and they haven't been able to build them fast enough to satisfy demand. They aren't cheap, either. In the UK this model will set you back over 30,000 quid. Getting this one to NZ would have cost considerably more.
So why are they so popular? Well it's just such a mad car with bags of character and, by all accounts, a blast to drive. It's noisy, vibrates your fillings out and anything over 100kph will feel like a force ten gale in the cockpit. But it's light (550kg) and the S&S engine bolted to an MX-5 gearbox will propel it from 0-100 in under 5 seconds and keep going until the vibration and noise is so immense you'll probably pass out. It may not sound like fun but I'll bet it is. The terms "wind in the hair motoring" and "seat of the pants driving" have never been more apt.
This particular car (one of very few in NZ) has done less then 1200kms but that's because the craziness of it all caught out its owner and there is some damage to some of the very exposed parts. But look at it this way, these cars are literally handcrafted so all that's required is a bit more handcrafting and you'll be in business. If you bought one of the original vintage examples needing restoration it would cost more so you may as well get this one and have a ball. Check out this video of one in action and then have a crack at buying this one right now. The auction finishes this Sunday. More details here.

Leave a Comment
Please login to comment