Bonneville Beauty Not As Old As It Looks
Nov 16, 2015
Loading...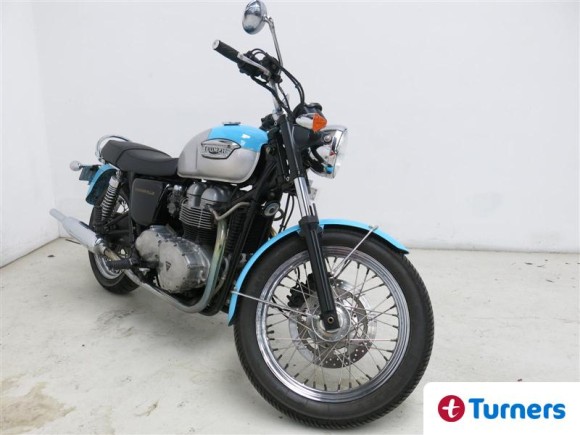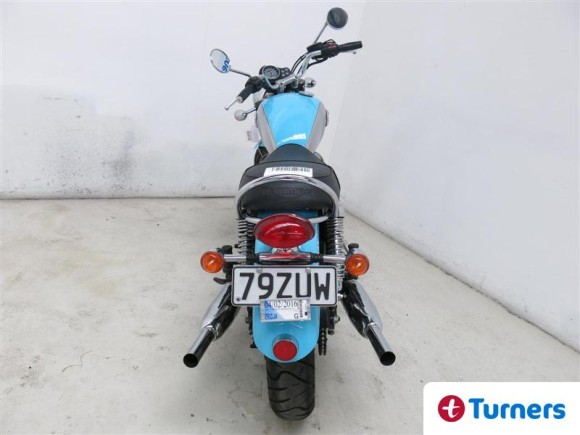 Bonneville Beauty Not As Old As It Looks
So you want something vintage but the dodgy brakes, rusty parts and unreliability turn you off? Well this Triumph Bonneville may look like it has been roaming the roads for 45+ years but it's actually a bit of a youngster. This mere teenager was made in Triumph's Leicestershire factory in 2002 and it's all ready for some summer fun.
The 'Bonnie' first appeared in 1959 and was named after the Bonneville Salt Flats in Utah where speed freaks go to break land speed records. It was built until 1983 when Triumph went into receivership and an ex-plasterer with a few quid by the name of John Bloor bought the company. The Bonnie went back into production from 1985 – 1988 when more modern designs took over. But the Bonneville wouldn't lie down and a new version based on the old one appeared in 2001 and is still being built today.
This 2002 model has a 790cc, 61hp, 4 stroke twin cylinder engine along with a 5 speed gearbox, disc brakes front and rear and a bunch more modern improvements. But it still has the wire spoke wheels, pea-shooter exhaust pipes and lots of chrome. To the untrained eye this bike looks older than it is but it'll be simpler to ride, easier to start, quicker to stop and have modern reliability. And despite being 13 years old this Bonnie has only covered only 15,000kms and looks peachy.
If retro summer cruising appeals but without all the hassles of real vintage machinery then this beautiful British bike is what you've been looking for. You just maybe didn't know it until now.
There's no auction to wait for with this bike. It's available right now for $7450 ride away.
Leave a Comment
Please login to comment