Minty Old School Wagon
Jun 11, 2015
Loading...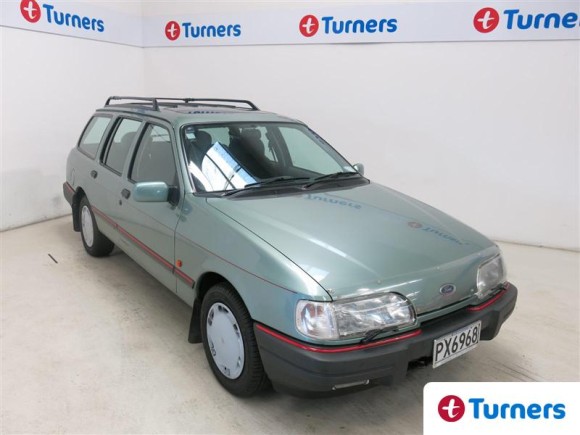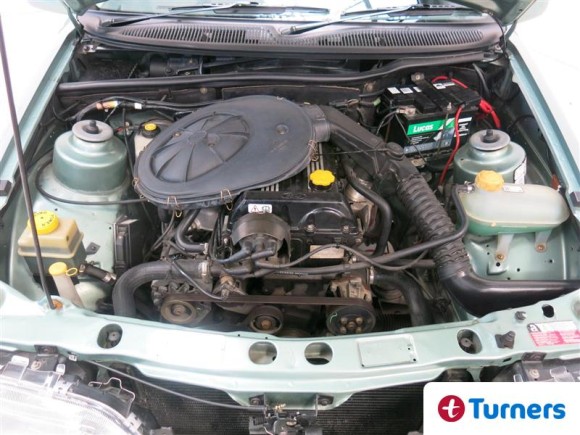 Minty Old School Wagon
The Ford Sierra was a very popular sales rep car in the 80s and early 90s so most have long since been consigned to the scrap heap with high mileage and rusted bodies. But at least one of these practical retro wagons has survived and it's for auction in Dunedin. It has not only survived but has only covered a very low stress 4200kms per year of its life.
When the Ford Cortina was finally killed off in 1983 Ford NZ replaced it with the Mazda built Telstar whilst Europe got the Sierra. But at the time the Telstar range didn't have a wagon so Ford bought in flat packed Sierra wagons and assembled them in NZ. It proved a popular car and sold loads -so many that despite only being available as a wagon it was NZ's biggest selling model for one month in 1987. If you were a sales rep in the 80s there was a good chance you had one of these. But then Mazda came up with a wagon so Ford ditched the Sierra and continued with the Telstar wagon. What could possible go wrong.
The Telstar sold ok but not as well as the Sierra and this was compounded by Mazda selling the same wagon with a 626 badge with a better warranty. Added to this was the success of the Sierra in motorsport, particularly the Aussie Touring car championship with the mighty Sierra Cosworth RS500. So Ford decided to import the Sierra again, this time with the new twin cam 2L engine. However, it was all a bit late. With the fire breathing Sierra Cosworth having done its dash and the price of the new cars being uncompetitive it was withdrawn from sale in 1992 to be replaced by the Mondeo…5 YEARS LATER!
Anyway, this survivor is the upmarket GLX model with the twin cam 2L engine driving the rear wheels through a 5 speed manual gearbox. Remarkably it has only just crept over 100,000kms and looks to be in stunning condition for its age. And the price guide of just $1000 – $1500 makes it a cheap old school wagon with future classic written all over it. The auction is next Tuesday (16/06) at Turners Dunedin.
Leave a Comment
Please login to comment