Comfy Camping off the Beaten Track
Feb 9, 2015
Loading...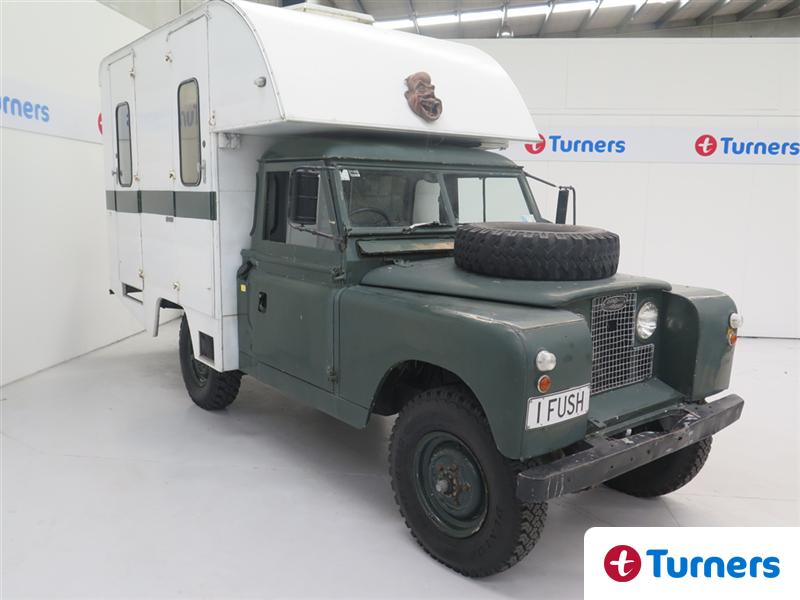 Comfy Camping off the Beaten Track
The Land Rover is famous for its durability, ruggedness and its ability to go almost anywhere but it has never been famous for its comfy sleeping accommodation. However, Land Rover campers, while not exactly common, are a pretty popular creation and the reasons are fairly obvious.
A standard Landy 109 is not what you'd call a smooth highway cruiser and this one wouldn't be much fun to be stuck behind on a long, hilly climb. But off the road and into the wilderness the Land Rover comes into its own and with the house on the back you can go into some hard to get to places and sleep in relative comfort. Sure you could tramp in and use a tent but if you prefer a solid roof over your head and, frankly, something a bit more civilised, then this is for you.
Your fellow fisherman, hunters and campers won't think you've gone completely soft though as it's hardly luxury in the sleeping quarters. However, you do get a fridge, cooking facilities, 240 volt electricity, water storage and a CD player as well as a couch that converts to a bunk bed. Compared to a tent on a wet night in a sand fly infested location, well it'll feel like the Hilton.
This all terrain mobile home is being auctioned online. It's located Turners Christchurch and the auction closes next Tuesday.
Leave a Comment
Please login to comment