Wolf in Kermit's Clothing
Aug 17, 2015
Loading...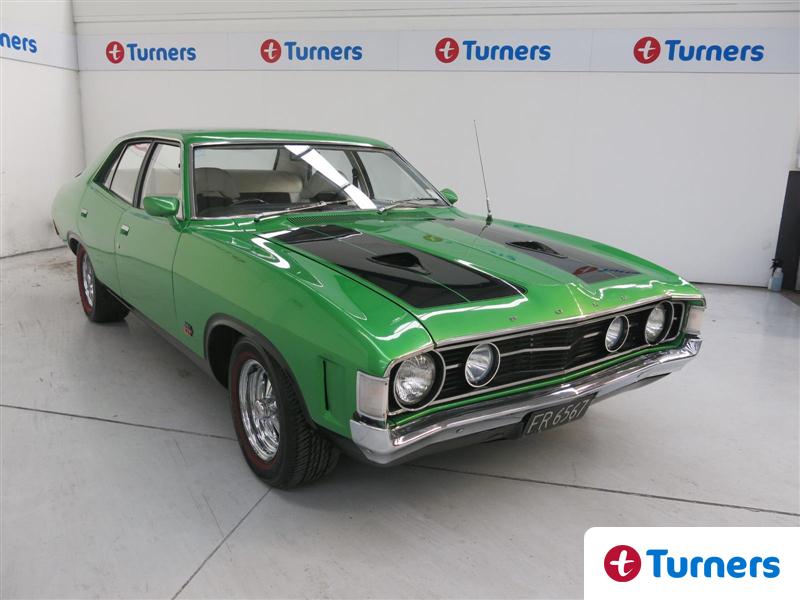 Wolf in Kermit's Clothing
How much do you think you'd have to pay for a genuine 1972 Ford Falcon XA GT? I'm not sure but it'd be significantly more than what you'll pay for this very handsome replica. And who's going to know it's not the real deal? Well not the average punter on the street looking on in complete admiration, that's for sure.
The Falcon XA was the first version of the third generation Falcon. It was the first Falcon to be completely designed and built in Australia and was only produced between 1972 and 1973. The GT was obviously the V8 performance version that everyone wanted but most would have to settle for the 3.3l or 4.1l six if they could afford one at all. However, the top dog of all would be the GT HO Phase IV. The super high performance GT HO was the road going version of the race car that would be entered into the Production Touring Car series culminating in the 1972 Bathurst 500. However, in a turn of events that would have caused Jeremy Clarkson's brain to explode (politicians and media getting all uppity about cars being too fast) the project was abandoned and the 200 GT HOs were never made. All except four, that is – a Calypso green car (the only completed car at the time the axe swung) and three others that today are probably considered priceless by Ford nuts.
Which brings us back to this very sexy replica, painted, interestingly, in a colour closely resembling Calypso green. It has a newly re-trimmed interior, gorgeous paint, shiny chrome and a 351ci V8. All you need to finish it is a steering wheel to replace the one that looks suspiciously like it was pulled from a bog standard XF that it currently sports.
The auction for this GT tribute car is at Turners Christchurch on 31st August.
Leave a Comment
Please login to comment