Defence Force
Aug 11, 2015
Loading...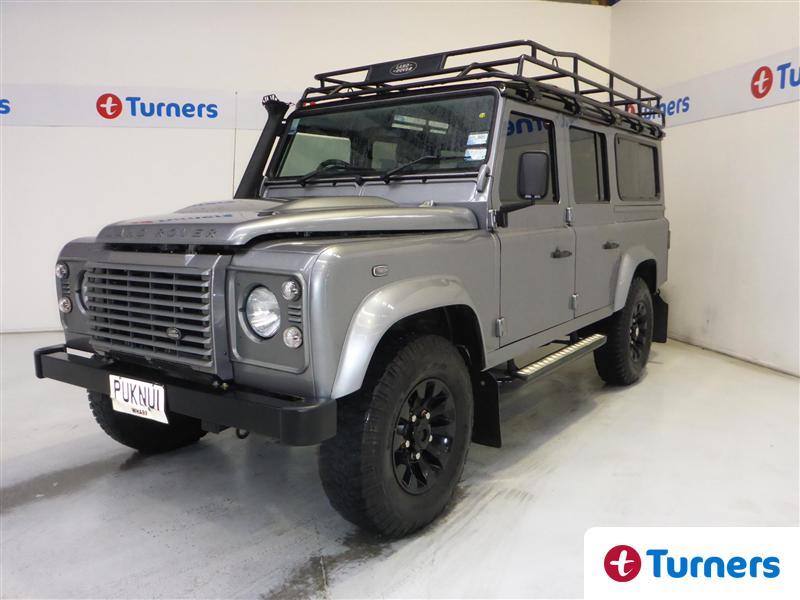 Defence Force
The mighty Land Rover Defender is a rugged off-roading institution. It's tough, uncomplicated and quite handsome. However, its days are numbered. So could this 2013 110 model be a classic waiting to happen? One thing is certain – it's ready to take you where you need to go.
The Defender name first appeared on a Land Rover in 1991 and has a loyal following of farmers, hunters, outback explorers and urban adventurers. It has remained true to its original reason for existence and parts of it haven't changed in 60+ years. Unfortunately this has led to its downfall.
The Defender has not met US safety regulations since 1998 and now it falls short of European standards. So as of December this year production will cease. It's the end of an era but there are still new ones around that'll cost north of $70k. Or you could buy this 2013 110 long wheel base model for a bit over half the price of the new one.
This Defender has been repossessed by a finance company and if the road user charges are anything to go by (85,000kms in arrears) the owner wasn't a stickler for rules and regulations. The owner apparently also used the Defender for what it was designed for – going off road. But that's cool, the RUC will be brought up to date for the next owner and it's good to know the old brute has been tried and tested.
So take this opportunity to get behind the wheel of one of the last real great vehicles that mobilised the explorers of the world. After this it'll be all hi-tech, safe and clean, which is all good until you breakdown off the beaten track.
The auction for this great jungle buster is at Turners Penrose this Thursday (13/08).
Leave a Comment
Please login to comment