Stealth Porsche
Dec 31, 2015
Loading...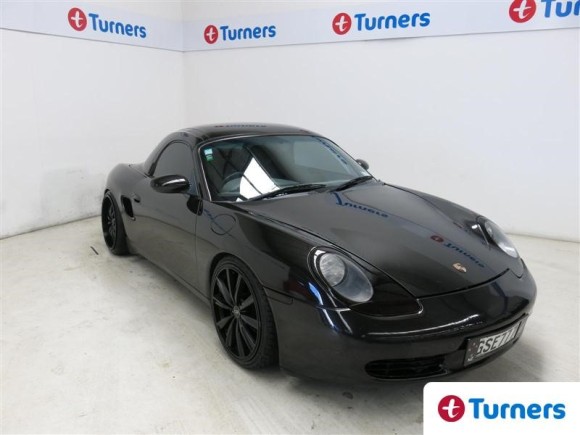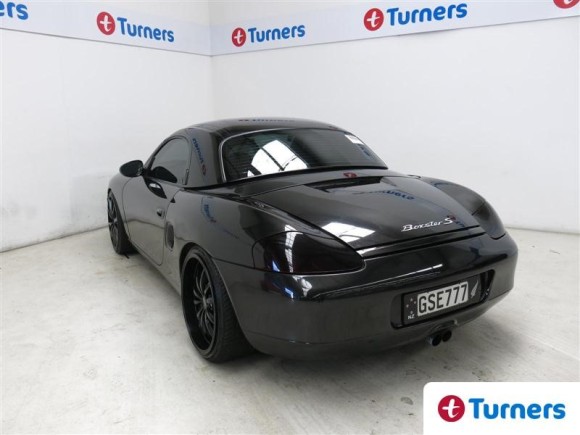 Stealth Porsche
The Porsche Boxter is seen by some as the poor person's Porsche and maybe just a tad twee. But this 1997 UK import is anything but twee but it is pretty cheap.
If you like black then this car should appeal. Only the white number plate breaks the mould looking like a cheeky flash of its pearly whites before it disappears into the night. It's definitely more of an assassin's car than a hair dresser's car.
The Boxter first hit the streets in 1996 and became Porsche's biggest seller until their Cayenne came along in 2003, instantly becoming the number one seller despite being a boring SUV. The first generation Boxter or 986 – of which this is one – has a 2.5l flat six boxer engine (hence the Boxter name) that bangs out 200hp and can sprint from 0-100kph in 6.9 seconds. Unlike the 911 with its engine mounted in the rear, the Boxter's engine is mid mounted just behind the driver giving it even weight distribution resulting in excellent handling. It's also a full convertible.
This very dark and mysterious Boxter was imported from England in 2008, has travelled just 64,000 miles (approx 110,000km) and is in stunning condition. It has the more desirable and quicker manual transmission and as a bonus it is fitted with an optional hardtop, which a quick Google search shows is worth over $3000. Someone has poured significant time, effort and money into this car but the price is less than most bog standard automatic versions. The buy now price is just $18750 drive away. Make owning this car your new year's resolution. That's a much better resolution than losing weight, getting fit and giving up drinking and it'll be easier to achieve.
This Porsche is located at Turners Dunedin. More details here.
Leave a Comment
Please login to comment