Cool Buy of the Week
Dec 1, 2014
Loading...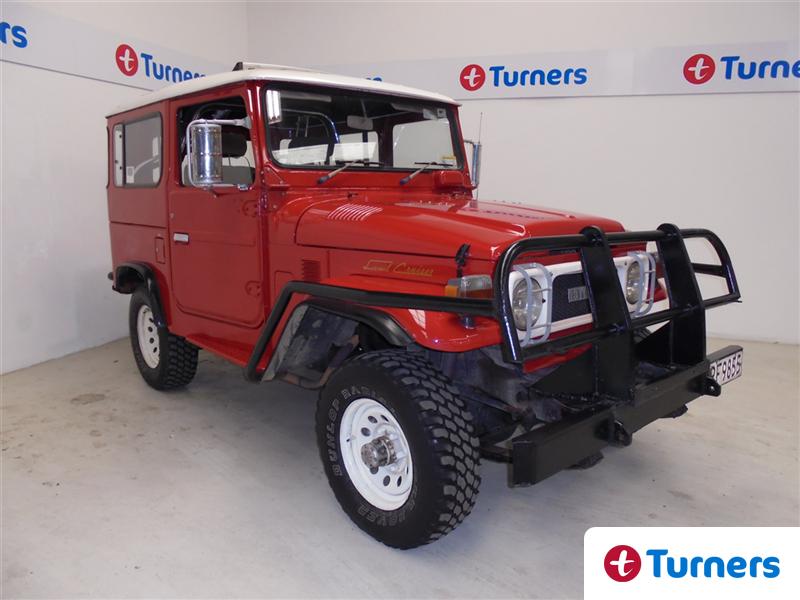 Cool Buy of the Week
If you want tough then the Toyota J40 Landcruiser is tough. If you want comfort, air conditioning, heated seats, power steering, ABS, air bags, carpet, Bose Stereo and cup holders then you should look away now. This Toyota Landcruiser was designed to deal with rugged terrain in harsh climates. It wasn't designed to keep you comfy.
Like many cars that were built for utility purposes rather than comfort or speed the J40 was in production for a long time with relatively few changes along the way. It first appeared in 1960 and didn't die off until 1984, although it was still made in Brazil until 2001. It's like a Japanese Landrover: built to explore, built to work, built to last.
So here's a rare chance to buy a really tidy looking example of these iconic offroaders. Although they were built to last they've usually lived hard lives and rust was a big problem. So despite huge numbers being made, relatively few survive today. Those that do are treasured and parts are still available through Toyota NZ. This 1981 BJ40 is the 3.2l diesel version (which is good because the 4.2 petrol version has the same fuel economy as a Porsche 911 Turbo but without the speed) and looks to be in good, refurbished shape. And at an estimate of $7500-$8500 it's priced pretty sharply.
So if you are serious about your toughness and want something to get you properly off road then take a closer look at this one. The auction is tomorrow at Turners Car Dealer Dunedin.
Leave a Comment
Please login to comment