Bargain Buy – 30th September,2013
Sep 30, 2013
Loading...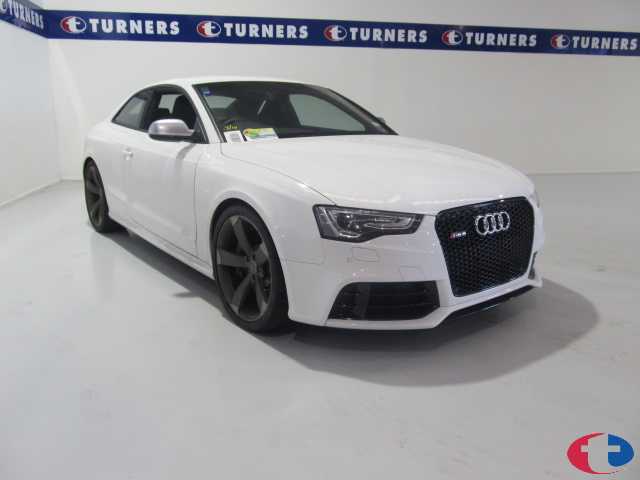 Audi RS5 Quattro
From the sublime to the ridiculous – last week's bargain buy, $700 Honda Accord to this week's $95k+ Audi. You really do see it all at Turners.
This 2012 Audi RS5 Quattro has covered less than 4000kms in its short life (it's less than a year old) but, presumably due to finance issues, is up for sale at Turners Cars Penrose this Thursday (3rd Oct).
The RS5 is a seriously fast coupe. It has a 4.2, 331kw V8 that will power the car from 0-100kmh faster than it took you to read this sentence. It is all wheel drive and is full of cool stuff and nice leather. It's also a pretty classy looking set wheels; it looks like it means business but at the same time doesn't scream "look at me, look at me" like some high end sports cars.
And what will you pay for a car of this very high calibre? Well the auction estimate is $95,000 – $120,000 which seems pretty fair when you consider a new one will sting you for around $165,000.
A dream car for most of us but for some, at this price at least, it might be close to a reality.
Leave a Comment
Please login to comment