Bargain Buy 12th August, 2013
Aug 12, 2013
Loading...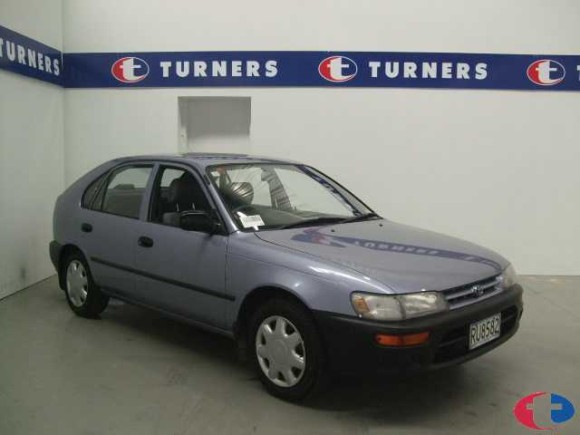 Bargain? Probably not
Now let me just say from the outset that this looks to be a very nice little car that I'm sure will make someone very happy.
So let's have a look at the details. This is a 1993 Toyota Corolla XL with 124,000kms on the clock. It has an auction estimate of $2,500 – $3,000 but experience tells me that it'll get more than that, probably $3,500 – $4,000. So what do you get for the money? Well equipment levels don't come much more basic. You get power steering, central locking and, in this example, a CD player. Windows are of the arm-strong variety and you'll have to make do with a basic heater and no A/C. The engine is a 1300cc carburetted unit that will go from 0 – 100kph eventually, with a tail wind, downhill. Its main safety feature is being too slow to cause injury.
What the old Corolla does have is its legendary reliability – the old Corollas do tend to get treated like God like figures that never break down. They are a reliable car but then there's not much to go wrong. And they drive ok without being special. But if you take a road trip don't expect to be able to overtake anything unless it's stationary, and even then it'll be a stretch.
Ironically this Corolla is the complete opposite of an Apple iPhone but it'll be in demand by young, first car buyers. And like the Apple iPhone it's very hard to get one at a bargain price.
This car is being auctioned at Turners Cars Hamilton tomorrow (Aug 13th) at 6pm.
Leave a Comment
Please login to comment