V8 Supercars Pukekohe – Jason Richards would have been proud
Apr 19, 2013
Loading...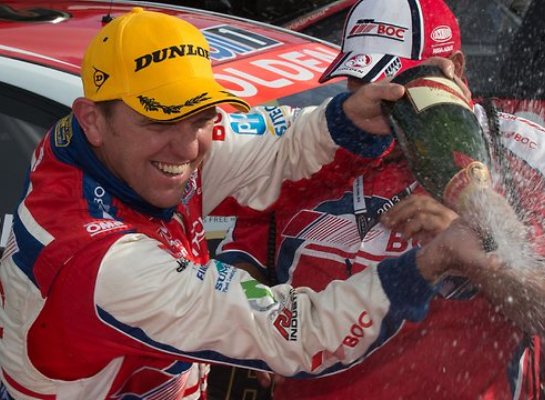 There was drama, controversy, great racing and, unusually for a V8 Supercars event, tears. It was the tears that lifted this latest round from very good to great.
Pukekohe is a great track. It's fast, has the often talked about bumps and offers great viewing for spectators. Unlike a street circuit that is good for TV. A track like Pukekohe allows the punters to see much more of the circuit. So it was satisfying to see the event back there.
Even more satisfying was the performance of the Kiwi drivers, especially Scott McLaughlin. Scott became the youngest ever winner of a V8 Supercar race at just nineteen. Ok, his weekend went downhill after that, ultimately ending in the wall and not making the last race start, but his arrival on the scene has been duly noted. Fabian Coulthard had his dramas, too, but his consistent speed, especially in qualifying, has made him, for the first time in his V8 Supercar career, one to watch very closely.
But what turned a great event into an unforgettable event was Jason Bright and the Brad Jones Racing team winning the inaugural Jason Richards memorial trophy by winning the final race. Jason Richards was part of the team when he became ill in 2010 and continued to be a part of the team until his passing a year later. So how fitting was it that his ex-team mate, in a car baring his initials as a tribute, won the trophy? The tears and raw emotions of the team and driver answered that question.
The Pukekohe round of the V8 Supercars 2013 season is going to be a very hard act to follow.
Leave a Comment
Please login to comment